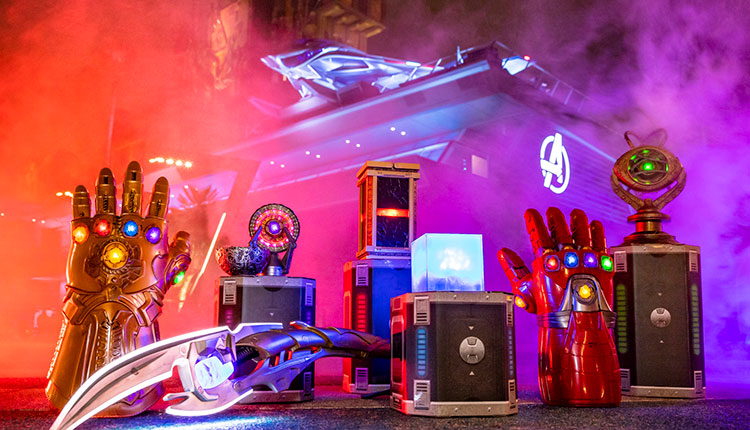 Superhero fans can soon shop for Avengers-themed souvenirs at a new gift shop coming to Disneyland Resort in Anaheim, California. The park plans to open Avengers Vault as a Marvel-themed gift shop in mid-September.
Disneyland Resort tells Souvenirs, Gifts & Novelties magazine that the new store will feature an array of superhero gear. Guests can purchase Avengers' Infinity Saga Relics for the first time at Avengers Vault. The store will also stock Marvel apparel and fan-favorite merchandise that can also be found at other Disneyland Resort retail locations, including The Collector's Warehouse, WEB Suppliers and Supply Pod.
According to a report from The Orange County Register, the gift shop will be in the park's Avengers Campus headquarters building that is expected to eventually serve as the entrance for a Thanos attraction planned for the park.
Disneyland Resort opened its Avengers Campus in June 2021. The Orange County Register report notes that the area has been used as a stage for a Marvel superhero stunt show.