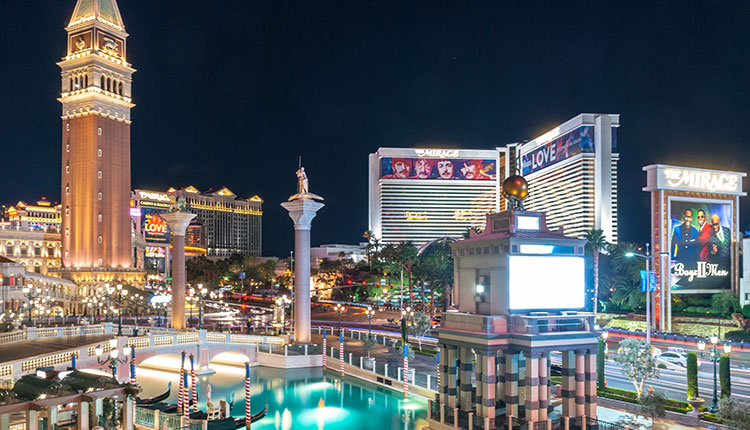 RedlineXpo has announced the introduction of a trade show designed to drive new business and bring new energy to the souvenir, gift, and resortwear industry. The Reunion: A Souvenir, Gift, and Resort Show, April 4-6 at The Mirage Convention Center in Las Vegas, is designed to provide retail buyers the chance to browse hundreds of thousands of new designs at a strategic time in the buying cycle that will make ordering and fulfillment faster and easier.
The Reunion will showcase thousands of products from exhibitors across the U.S., as well as international manufacturers, according to the organizers. Nearly every category of souvenir and resort product will be on display with a wide array of designs making their debut at this show. Helmed by industry leaders Doug Miller and Tim von Gal, the expo is expected to feature premier product providers and attendees from some of the largest enterprises in the United States.
"Despite every challenge in the marketplace over the last few years — and there have been a lot — this industry has stayed positive, continued to support one another, and put their heart and soul into everything they produce," says Doug Miller, Co-Founder, RedlineXpo. "The Reunion is a chance for Tim and I to provide a better strategically timed event that the industry has been asking for due to some of the economical and supply chain challenges that we've all been dealing with. And, while we're at it, we're going to bring back the fun that makes this community of buyers and exhibitors so special."
The strategic timing of the expo will optimize the ordering and fulfillment process for both exhibitors and buyers, according to the company. Hosting the show in April provides exhibitors even more time to meet with customers and fulfill orders despite any macro supply chain issues that might disrupt business as usual. And expo attendees will get more time to collect orders and ensure that product is customized and distributed according to their timeline.
"In building this expo, we asked ourselves 'What can we do to make this the best possible experience for exhibitors?'" says Tim von Gal, Co-Founder, RedlineXpo. "We're offering a very competitive price point for exhibitors; we're inviting world-class buyers from enterprises around the globe; we're hosting in Las Vegas, which is second-to-none in entertainment options for forging new relationships and solidifying the existing ones; and the whole event is produced by our RedlineXpo team. We're confident folks will leave this expo feeling truly energized."
The Reunion is the second tradeshow owned and operated by RedlineXpo. In addition to Doug and Tim, RedlineXpo is run by resort and souvenir trade show veterans Matt Miller, Evan Shoda, Dirk von Gal, and Jhana Jordan.
"We're always listening to our exhibitors and using their feedback to create events that optimize the buying and selling experience," says Jhana Jordan, Global Key Account Manager for RedlineXpo. "In doing so, it became clear that adding an April show gives buyers and sellers the ability to fulfill orders for the coming season as well as add products they need to order for immediate delivery. With this new date, the commitments we've heard already have been so positive, and there's no doubt this will be an exceptional show. We can't wait to see everyone in Las Vegas!"
For more information about The Reunion is available at www.thereunionexpo.com.