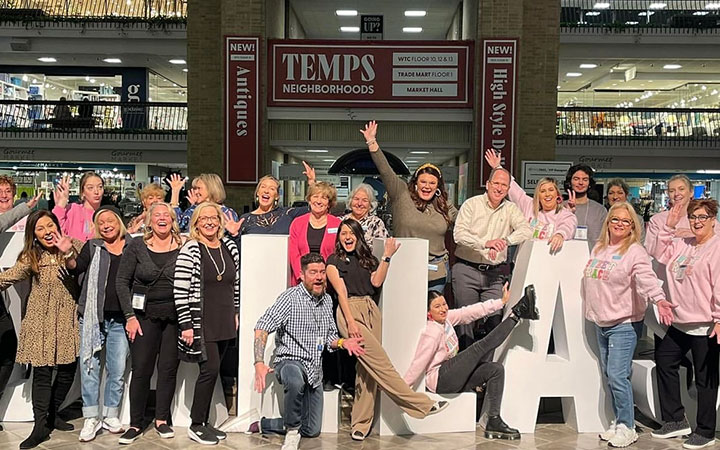 OneCoast, an omnichannel wholesale sales and marketing company, and Dallas Market Center, have announced a new flagship showroom for OneCoast. The expansive space on the atrium of the World Trade Center will open in time for the January 2024 Total Home & Gift Market.
The move follows a series of investments by OneCoast in Dallas Market Center. The expanded location will provide an enhanced shopping experience for its existing customers while expanding its reach to Western region retailers. This move also comes at a time of Dallas Market Center's launch of a new vision to enhance the atrium experience and the overall shopping environment for retailers.
"I am truly excited about the vision of Dallas Market Center and our initiative together to create an environment that exceeds our retailers' expectations," says John Keiser, CEO of OneCoast. "With our long-term partnership with Dallas Market Center, we will continue to build on this experience for years to come."
"OneCoast is a forward- thinking company, and we have a special partnership built upon long-standing shared values and mutual support for the independent retailer," said Cindy Morris, president and CEO of Dallas Market Center. "We are pleased that a destination like OneCoast will have an atrium presence to welcome and inspire buyers year-round."
To accommodate the new OneCoast showroom, the existing Gourmet Market exhibitors will transition into a larger, new neighborhood of gourmet and housewares resources.