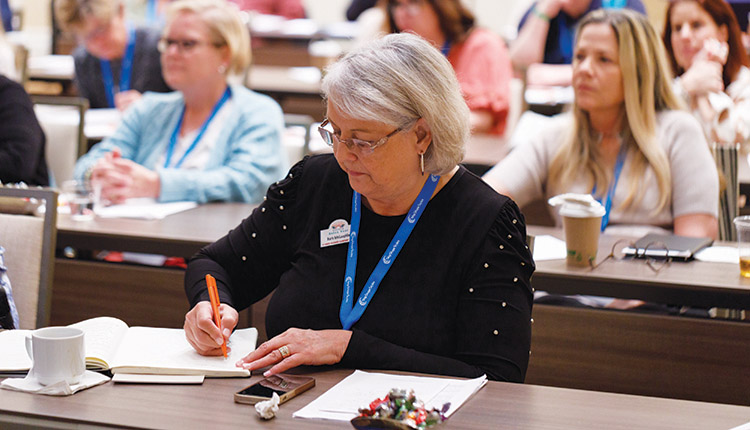 The Coastal Connections Conference is returning to the Margaritaville Resort Orlando, Oct. 22-24, 2023.
Billed as a retail conference with a coastal vibe, all the educational sessions, networking opportunities and vendor engagement experiences are geared toward owners and managers of beach, coastal and nautical brick-and-mortar retail stores.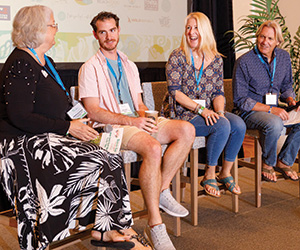 Organized by Breakwall Publishing, the publisher of Seaside Retailer magazine, the three-day event includes seven highly relevant educational sessions with topics designed to provide actionable takeaways to boost retailers' bottom lines. Attendees will learn from over a dozen expert consultants and experienced seaside retailers in a laid-back environment ideal for interactive discussions. From inventory management, to hiring and retaining the best employees, social media tools, visual merchandising ideas and more, the educational program will help retailers fine-tune their operations.
"We are excited to build on the success of the inaugural Coastal Connections Conference," says Conference Director Kristin Ely. "Creating a community for seaside retailers and wholesalers to network and exchange ideas has always been a goal of Seaside Retailer, and the Coastal Connections Conference is making those meaningful connections happen."
The event kicks off Sunday, Oct. 22 at 3 p.m. with the opening keynote session on inventory management, followed by a panel discussion on employees. A welcome reception from 6-7 p.m., includes cocktails and appetizers and live entertainment, Then Monday, Oct. 23, breakfast will be held from 8 to 9 a.m., followed by a full day of high-energy sessions and an It's Five O'clock Somewhere themed cocktail reception, from 5 to 7 p.m.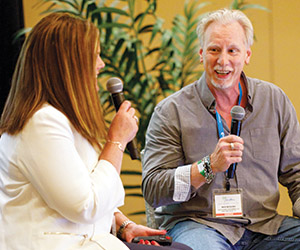 with food and live entertainment. Tuesday, Oct. 24, breakfast is from 8 a.m. to 9 a.m. followed by a can't miss session concluding at 10 a.m. At 10:30 a.m. attendees will be welcomed into The Boardwalk to continue building relationships with vendors and an opportunity to place orders in time for the 2024 season.
Attendees will have multiple opportunities to engage with top beach, coastal and nautical wholesalers throughout the event. Each attendee will receive a welcome bag filled with products from dozens of relevant brands with an estimated value of $450+. They will also have an opportunity to explore new and trending wholesalers during The Boardwalk buying event on Tuesday, Oct. 24 from 10:30 to 3:30 p.m. Exhibiting vendors will share information about their brands and product trends during a special session titled, The Boardwalk Chat, on Monday afternoon from 3:30 to 5 p.m.
"The opportunities attendees have to interact with beach, coastal and nautical wholesalers at the Coastal Connections Conference is invaluable," says Karen Carr, publisher of Seaside Retailer magazine. "We designed an event that brings wholesalers and retailers together in a relaxed environment designed to create lasting connections. We look forward to gathering for a second time in this terrific, island-inspired venue and giving retailers another opportunity to place orders in time for the 2024 season."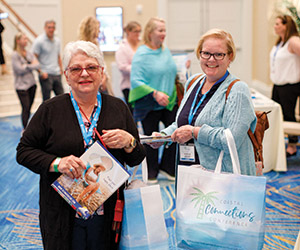 Pam Smith, retail director, Turtle Central, Bald Head Island, North Carolina, attended in January 2023. "We enjoyed all of it! The location, the professionalism of the coordinators," she said. "The food was delicious, the content, meeting new friends in the business who have shared experience with coastal trends, business challenges, seasonal changes, etc. So priceless to be able to share similar experiences and learn how to overcome specific challenges when dealing with a coastal business!"
Registration is limited. The Super Early Bird Discount of $395 is available through June 30.
To register and for more information, visit www.coastalconnectionsconference.com.