By Genie Davis
Handmade jewelry is sought-after by customers at resort town locations, beach and waterside shops. While today's business climate may be entirely unchartered territory for retail shops in these locations, this type of jewelry – and its appealingly unique nature – are here to stay, according to store officials interviewed for this article.
At Dena's Shop on the Corner in Cannon Beach, Ore., sales trends were riding high for handmade jewelry before the shop temporarily shuttered its brick and mortar store due to the coronavirus.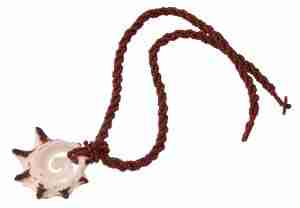 Store Manager Erin Olson said the store carries two brands of handcrafted jewelry. "We do well with both of them. One is made in Madrid, Uno Des 50. The other is made fairly locally by Michael Berg out of Washington state. They are both very popular for us; they are staples in our store. They always do well, and so we always carry them."
At Dena's, the top way to sell more homemade jewelry at the boutique beachside shop is through both in-store display and social media, Olson related. "We always do a lot of social media, and generally, we send out a weekly email with a lot of new items on it. I am currently working on building us a website that will absolutely feature items such as this jewelry. People want to see it."
Keeping the store and merchandise sanitary was a bit beside the point in April, as the entire town of Cannon Beach was closed to all visitors. "There's no one here to shop in person," Olson explained. "What I do is ship items after receiving email inquiries, and post images both on social media and on Posh Mart. I have not dealt with anyone in person."
In the resort town of Lake Havasu City, Ariz., Tina Nicholson, owner of Denims and Diamonds, also sells a lot of unique jewelry. "Most of the items we carry are handmade. I can't say one particular piece does better than another for me, everything's a little different; it depends on the customer. I do a lot of shows, and I never know what someone is looking for, so I tend to carry a little bit of everything," she attested.
Of the handmade jewelry collections she carries, she cited Art by Amy as one of the most popular "It's very eclectic and has many different one-of-a-kind elements. The pieces tend to be larger." Also extremely successful for the shop is "a handcrafted line that is all copper and turquoise," natural materials that fit well with her Arizona environment.
Describing her store as "huge," Nicholson noted that she's struggling to get her full inventory up online. "I will do curbside pick-up from my customers, and I do a lot of shipping, all over the country. I just shipped out to Wisconsin. Right now, these sales are all through social media and my shows, rather than via a website or an open store." Nicholson said that she also has a big following in the small lake town. "There are not many boutiques like me here, so I have a captive audience. That's kind of nice – no one carries what I carry anywhere near here. For now though, I have to work on a website."
Before the coronavirus caused Nicholson to close her doors for the duration of the pandemic, she found the best way to sell more handmade jewelry was display in the shop. "I have very good, well-curated displays here, and I bring my displays with me to the larger shows I travel to, such as the National Arabian Horse Show, or Cowboy Christmas," she revealed. "All that is going up online now. I already do have a presence with social media including both Facebook and Instagram for display. I'm going to do a lot more of that," she said. "I'm also putting my Shopify store up, and linking it to my Facebook page. It's one way to just stay in business and keep my presence in the marketplace."
Like Olson at Dena's, Nicholson said that with her 2,500-square-foot store being closed, sanitation is easy. What's difficult is being "completely closed down. But I am creating my online presence."
Mountains form the backdrop of another resort town: Jackson, Wyo., home to Accentuate, a shop that sells clothing and jewelry, frequented by tourists and locals. Manager and Buyer Jennifer Hansen said that "Handmade, locally-created jewelry is definitely on the upswing. We see a lot of requests for that kind of jewelry, usually from tourists. They want to purchase something interesting that was made here, as both a keepsake and a souvenir." With over a hundred vendors, Hansen said selling jewelry and apparel of all kinds requires posting on social media as well as strong display in the store. The earrings and other handmade jewelry items are shown in a store that displays a vast selection.
"Now, with our store closed, we're working on our websites and social media, and we will be showcasing jewelry online," Hansen said. Keeping things sanitary is not too stressful at the moment for Hansen's shop – "Since we are not open, we do pick-ups, we mail, and we probably will, but we haven't branched into deliveries as yet. We are pretty much telling people to contact us anyway they can, by phone, on social media, through Instagram and Facebook – or through email, and then we can help them out."
"We will be using jewelry in photos of our clothing right now. Our jewelry is a big draw because it is affordable and unique. When our store is open, people can see everything we have, but now we really have to pick a few pieces at a time to display online, which is difficult." It is also not her present focus in online sales. "With the jewelry, it's not seasonal; it can be worn year-round. That's why we are not so worried about our stock of jewelry. Clothing, however, is more seasonal. Even now, people are interested in summer looks and fabrics, bright primary colors, for when the weather gets warmer." She added, "That is what we are focusing on promoting right now, but we will get to jewelry, too." She noted that this is the off-season for Jackson resorts normally but "It is significantly more off that a normal year now."
In Hermosa Beach, Calif., Owner Gina Rothwell's Sol Baby, located just a few blocks from the beach, offers handmade jewelry for the younger set. Rothwell's eclectic and beachy children's store carries two handmade brands. "I have Little Miss Zoey, which is a line of charm bracelets with colorful beads with frosted stones, as well as charms of castles and mermaids. It's made fairly locally in Orange County, and that's a big selling point for us, for sure. My other handmade brand is called Lucky Feather.'
The Little Miss Zoey line is very popular, Rothwell, said. "There's a lot of interest in the merchandise, and they're only $15, which is a real selling point. Now for children's jewelry, that might seem high, but they are so colorful, they are made locally, all of which makes them very appealing items to have."
For Rothwell, her tips to keep her store and merchandise sanitary include creative ways to work around the public mandate for a physical store closing. "We FaceTime our merchandise. We have a website, and I encourage people to use it. I come into the store and text photos of items back and forth. I do pick-ups, and I hand-deliver to area residents as well. If they're local, I can drive an item to them." She is also trying to quickly "ramp up our Instagram game. My website shows our clothing and hats, but for Easter, I have so many toys and other fun things,
and I am taking pictures of that and getting reactions after I post them. That's mostly what I am doing right now to keep the store and my customers safe." She added that "I haven't even had people inquire about an appointment one-on-one; people are staying away — and I am glad I had a website in place." Some of her local business neighbors are not as lucky. "There's nothing like a pandemic to get a website up," she said. "So, from our standpoint, I am trying, and my husband is trying, to optimize our website fully. We're making sure the Google Analytics part is collecting how we are listing the products on our site, and all of that." And yes, her jewelry will continue to be present in her shop – online.
All in all, handmade jewelry is appealing anytime at shops in beach and resort locations – even times like these.