Licensed Merchandise at College, Sports and Gaming Stores
–By Carimé Lane
Sales of licensed merchandise at sports, college and game stores are supported by fans, collectors and students. Here's how three games, sports and college stores across the country are catering to their clientele.
Chestnut Hill Sports is a 1,700-square-foot retail sporting good store in Philadelphia selling sports equipment, while also providing services like racket and lacrosse stick restringing, embroidery and silk screening. They also sell licensed merchandise.
Their top selling licensed merchandise are Eagles, Phillies and 76ers items. T-shirt sales tend to be better than sales of jerseys simply because of the cheaper price point, explained Co-Owner Tom Amodie.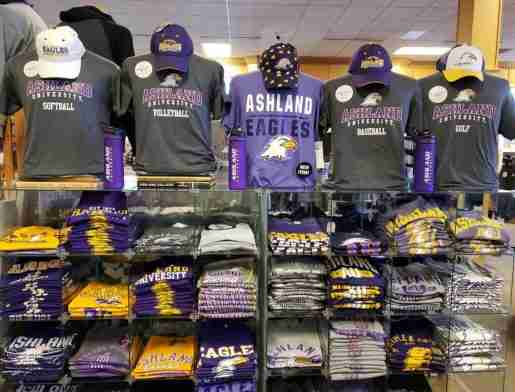 The success of the merchandise depends on the success of the team, said Amodie. "The better the teams do, the better our stuff does," he explained.
Customers also buy licensed merchandise at the store based on which player's name is displayed on the merchandise. At the moment, sales of Bryce Harper licensed merchandise, the Phillies MVP from last season, is selling well.
To keep sales of licensed merchandise moving, Amodie keeps the items displayed front and right at the front of the store.
They buy new licensed merchandise based on how the teams and players are currently doing. Their most recent add-ons include new Phillies shirts emblazoned with some of the names of the new players and new Eagles jerseys.
On the other hand, they've also found retro jerseys of retired players to be big hits as well. For example, vintage Eagles jerseys sell very well, according to Amodie.
Duke City Games is a 5,000-square-feet hobby storefront and the largest gaming area in New Mexico. They host competitive players and newcomers alike. The store specializes in collectible cards, Pokémon, Yu-Gi-Oh!, Magic the Gathering and board games.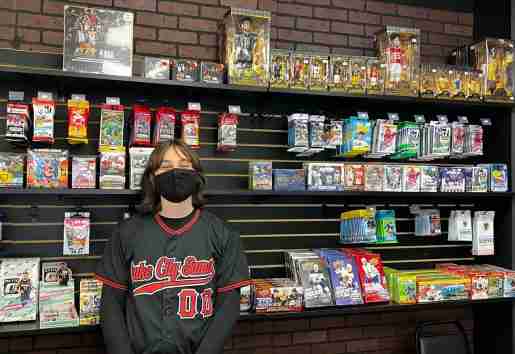 Their hobby boxes are the top sellers among their sports licensed merchandise. The boxes are an exclusive item containing multiple autographs from NFL, MLB, NHL, NBA, NASCAR, UFC, and MLS leagues, according to Rob Gonzales, store owner.
"They are expensive items, usually five to 40 times the cost of a box available at retail stores like Target or Walmart," said Gonzales. "Still, customers love having the chance to get highly sought-after autographs from their favorite players."
According to Gonzales, the first key to selling more licensed merchandise is hiring staff members who are passionate about games and sports, and the items they sell. They know exactly what the product contains.
"When someone walks in and is considering spending thousands of dollars on cards, they want to do it with someone they trust," expressed Gonzales.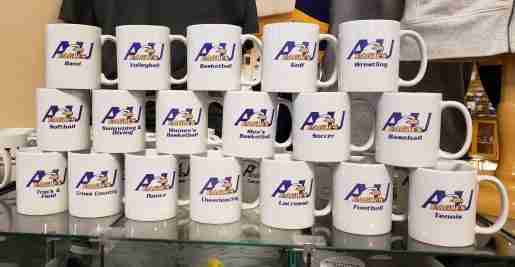 Collecting cards is a hobby, but there's more to it than that, said Gonzales. Most collectors are also looking to make money when they buy. "With so many options on what they could buy, customers almost always come in and ask what your opinion is on what and how much to buy," expressed Gonzales.
Well over 75% of their sales on big ticket items are from repeat customers. Gonzales and staff keep that in mind in their customer service approach. Part of this is trying to remember customers' names and buying habits.
"When they walk in and we greet them by name and know what sport/products they want, they stay loyal to the store," said Gonzales.
The newest addition to their licensed sports card selection are Funko Pops. Funko Pops are small plastic modeling figures of a player with a normal variation and a one in six change to receive a chase variation–a rare variant of a common Funko Pop figure–that collectors look for, explained Gonzales. These range from $12 to $50, which is less expensive than their collectible cards, explained Gonzales.
"We wanted to have something in-house that sports fans could impulse buy without a huge price tag," said Gonzales.
Just about everything they sell is licensed at the 7,000-square-foot Ashland University Campus Store, said store director, Amanda Brown. The shop is the trademark and licensing agent for the university.
Their best-seller is their Ashland University T-shirt, sold for $9.99. This affordable price plays a part in their popularity.
Although the cost of materials has risen with inflation, it's not enough to justify passing the inflation off to the customer, said Brown. "It's just not how we do business," said Brown. When they keep it reasonable, they see more sales, she said.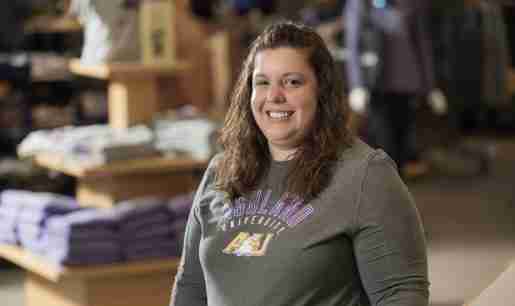 According to Brown, the athletic department at many universities control the trademarks and licensing, which means the bookshops and university stores have to pay royalties and, in turn, must pass this cost off to the customer. But at Ashland, since they control the trademark and licensing, it exempts them from these royalty payments, which can range from 7% to 30%.
"We're able to pass that savings back to our customer," Brown said.
They also design their merchandise in house, which differentiates them from colleges who use school colors paired with the usual stock designs universities often use.
"It keeps it fresh, allows us to keep plenty of stock and replenish sizes quickly," said Brown. "Everything helps to increase bottom line."
Two weeks ago, they purchased a sticker and decal maker, said Brown. This new machine allows them to print their own customizable stickers. Now customers can buy an Ashland University sticker with their name on it, indicated Brown. It helps to increase sales when you can make something for a customer that they didn't think they could get, Brown said.
It's a relatively inexpensive machine and poised to boost the half million they already make in custom production. It's opened up additional revenue streams they didn't previously have access to, she said. For instance, stickers are the perfect complement to hydro flasks, water bottles and laptops which are currently very popular.
"Being able to cut out the middleman and produce them ourselves will drive our costs down which allows us to maintain our margin and drive our retail down, which means we're going to sell more because their cheaper to the customer," Brown said.