By Hilary Danailova

Toy retailers don't have to advertise their classic toys, like Slinkys or hula hoops. They don't need to arrange brightly colored boxes of jigsaw puzzles on eye-level shelves to attract attention. They may break out social media for the latest licensed plush, but to sell Monopoly or Boggle, it's not necessary.
Simple, time-honored playthings simply sell themselves, say retailers at toy stores across the country. And more often than not, the shoppers are actually on a mission.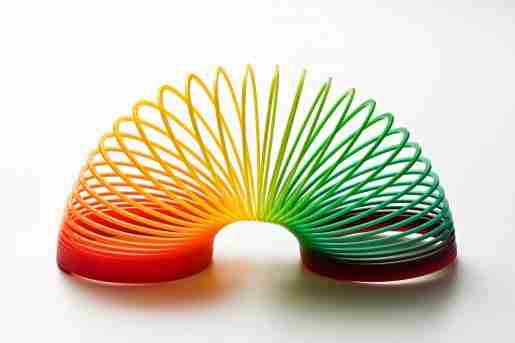 At Toyland in Milford, N.H., "people come in asking for the Slinkys," as well as for gyroscopes and puppets and rattles, said Manager Cheryl Pyles. Word of mouth from other parents drives traffic to the store, a local fixture for more than 50 years, Pyles added.
Other customers need a gift for a particular child and rely on the store's advice. "People will come in and say, 'I have a 2-year-old I need to buy for,'" said Jessica Goldfarb, who owns Limonaia, a boutique with a large children's section in Santa Monica, Calif. Translating that query into sales, Goldfarb said, "means choosing things that appeal. You're curating for the customer."
At Limonaia, the upscale clientele gravitates toward modern iterations of classic pastimes: floor puzzles, from 12-piece sets to thousand-piece adult versions, and card matching games similar to "Memory." "I loved those as a kid," said Goldfarb. "As for puzzles, we sell a lot of those for every age."
Nostalgia is a huge driving factor in sales of many classic toys, retailers report. In New York City, Assistant Manager Penelope Vargas of Kidding Around said memories of youthful playtime are behind the popularity of Fisher Price's "See and Say" toy, Slinkys, Lite Brite and other vintage items that sell well.
"People are so attached to things from their childhood," said Vargas. "They'll see something they played with and get all excited: 'Oh, I remember that.' They want to share that experience with their kids."
Not every experience is the same, however. Vargas reported that the Spirograph, a vintage toy that makes six-sided stars, is popular again because people use the stars in Facebook videos. "It's relaxing, and it's also often recommended as an art toy," said Vargas.
At Toyland, Pyles said the popular classics, and their appeal, vary by age group. Babies and toddlers get rattles, blocks and toys that push and pull on wheels, "to get them walking," she explained. "There's universal appeal to those things, which are more about learning than playing at this age — eye hand coordination and so forth."
Older children are more likely to go for hula hoops, which parents like because it encourages exercise, and puzzles, which Pyles confirmed are a hit with parents as well. "We actually sell a lot of adult puzzles," she said.
As kids get older, Pyles said, parents become more concerned about distracting their offspring from "screen time" on phones and tablets — a goal easily achieved with the analogue favorites of yesteryear. Marbles are a good example and a top seller at Toyland; Pyles said some kids use them to play with mazes, while others collect them in various colors.
Collectability itself is a significant factor driving sales of some classic toys, since older versions can actually gain in value. That's the case for the Star Wars and other licensed figurines made by Hasbro that are brisk sellers at Boomloot in Irvine, Calif.
"We started selling them five years ago," said Keith Atamacio, a manager at Boomloot, a 2,000-square-foot store specializing in collectible figurines. Noting that 1970s and '80s children also played with, and cherished, their Hasbro Star Wars dolls, he added: "It's a classic that came back. There are a lot of collectors out there."
To maximize sales, Boomloot uses social media to let its followers know about upcoming toy releases, which are often timed to coincide with movie dates. Hasbro sends us a list, and we post them on Instagram and people pre-order," he said. "The interest for these kinds of toys has never slowed down."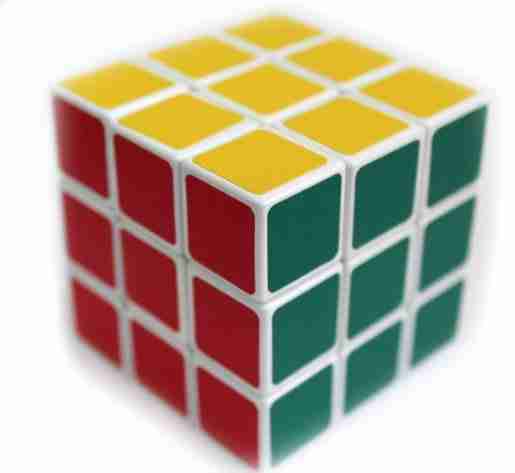 At Tom's Toys, a 3,000-square-foot store in Beverly Hills, Calif., Sales Expert Gina Fergas arranges classic toys in what she calls the "impulse buy area," up front near the register. Old school favorites like Jax, Etch-A-Sketch, wooden paddle ball sets, or plastic bubble kits are irresistible to a certain shopper. "It's very appealing to grab," Fergas explained.
Here as elsewhere, nostalgia drives purchases of generational favorites like Pick-up Sticks, Magic 8 Ball, Rubik's Cube, and the perennial Mr. Potato Head, Fergas said. "The parents remember them, but the kids still have fun with them," she noted — even if, she added, "the kids have no clue what it is." But many toys popular at Tom's, like kazoos, magnet sets and fake poop gag gifts, require little translation.
The act of buying toys for one's offspring, after all, arouses primal memories of one's happiest early hours. At Limonaia, where about a quarter of the six-year-old boutique is devoted to children's items, Jessica Goldfarb admitted she stocks the simple, tangible toys that stir her own fond memories.
"People want their kids to like the things they liked as children," Goldfarb reflected. "I think we all want to think that even though all the technology is different, and maybe childhood itself looks a little different, it hasn't really changed."