At cave and cavern stores nationwide, visitors are eager to purchase souvenirs of their often thrilling visits below ground. With a wide range of souvenir choices, shops make the most of their wares through strong displays, product placement, and suggestive selling, among other techniques.
At Bluespring Caverns in Bedford, Ind., cave staff member and tour guide Michael Meadows, speaking for retail manager Nick Kaufman, says his store's best-selling souvenirs feature "anything to do with rocks. Visitors have seen rocks here in the caverns, and that's what they are most interested in purchasing. We offer gemstone mining bags which are a very hot seller for us, you essentially mine for gemstones yourself. Onyx animals, mood rings, those are high sellers, too," Meadows relates.
To sell more of these items, Meadows says it's all about display in the store. "We group larger pieces together, the rarer and more expensive items. We also keep anything made in Indiana on a large cedar shelving unit that looks different than anything else in the store. This makes these local items really stand out." Buying locally made or sourced products appeals to visitors, Meadows says. "We get asked about local items pretty often. We sell a variety of wood-working pieces such as vases and lamps, as well as clocks cut here in Bedford, and locally made soaps." The local origin definitely encourages sales, he notes. Another way in which the shop boosts sales is to promote their gemstone mining bags and mining experience on Facebook and in their attraction's brochure. He said the gemstones and sluice mining are a very popular purchase, in part because they are a souvenir purchase as well as an activity children enjoy.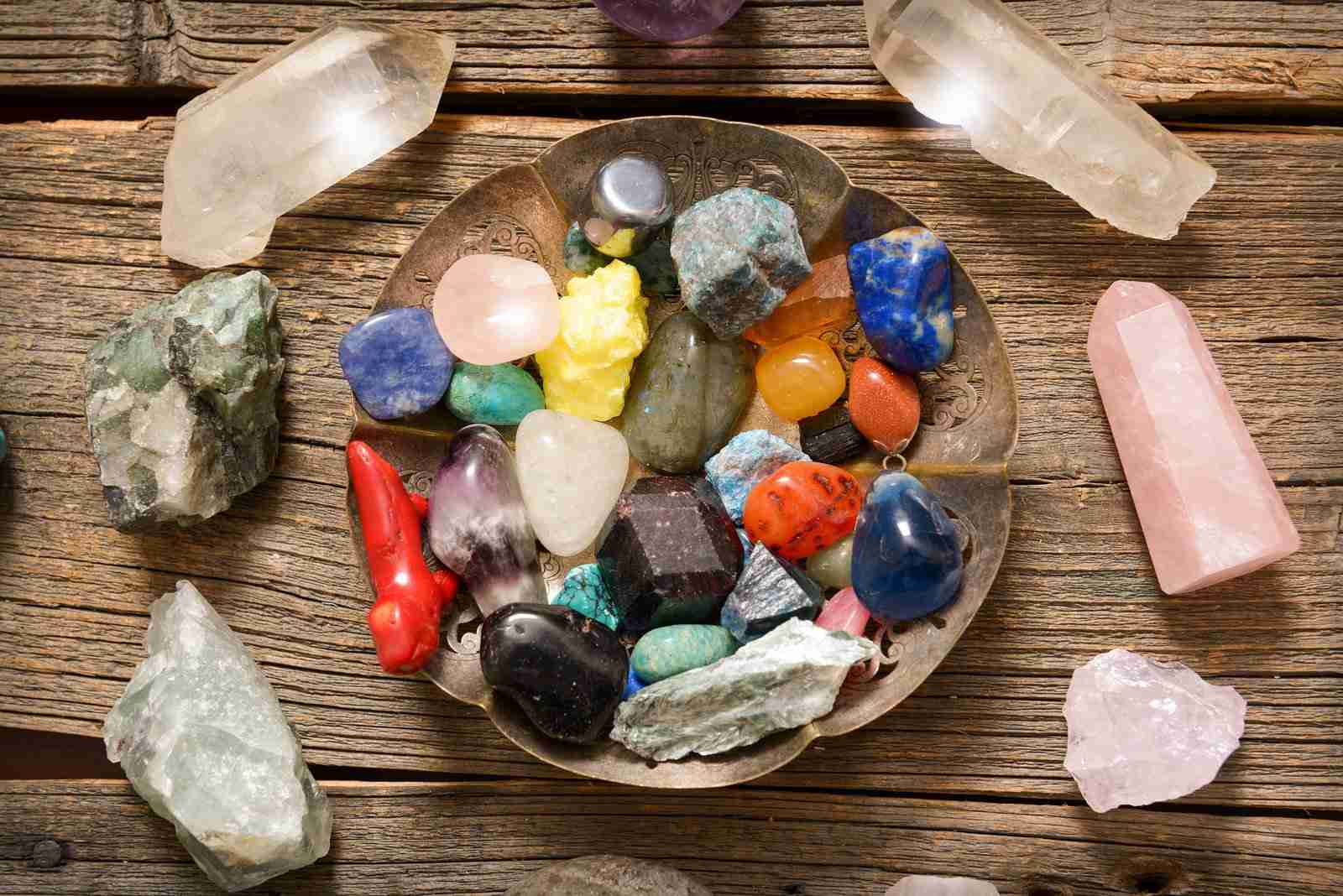 At Niagara Cave in Harmony, Minn., Owner and Manager Mark Bishop said placement of souvenir items within his shop is the key to selling more of them. "We have some very nice displays and lighting that highlights the product, that's important. We also keep a lot of impulse buys, small $1, $2, and $3 trinkets such as agates or little quartz crystals, by the register. People will see these items as they're checking out and add them to their items already selected for purchase. We have a lot of those impulse items," he explains. "It's important to keep them inexpensive, accessible and visible."
As for Bishop's best-selling souvenirs, he names rocks and fossils, sweatshirts and T-shirts, and a variety of children's toys and plush animals as his top sellers.
"Rocks and fossils represent the cave itself, which is attractive to visitors. People are interested in the earth. The sweatshirts and T-shirts often do well because the cave is cold, and people will want to add another layer of clothing to put on. With the children's items, parents and grandparents often let their kids pick out a souvenir." The 1,400-square-foot shop also sells a lot of smaller souvenir items such as magnets, mugs, and postcards. "When you are looking at top sellers, it really depends on whether you are looking at dollars spent versus quantity," he attests. "You sell more quantity when it comes to postcards than selling amethyst geodes, but you make more money on the geodes," he laughs.
Across the U.S., at the Grand Canyon Caverns and Inn in Peach Springs, Ariz., Sales Associate Asten Henson, speaking for owner Mike Kadletz, says for her shop, selling more souvenir items largely revolves around having engaging displays. "Along with displays themselves, having a variety of items that change with the season is important. For example, we carry jackets in the winter and tank tops in the summer." Also in line with the seasons, the shop decorates to create an inviting and fun atmosphere that draws in visitors and sales. "We decorate as a company for Halloween and Christmas, for example. We have lights all around the building."
Grand Canyon Caverns is located on Route 66 in Northern Ariz., making Route 66-related items a top seller, Hanson asserts. "Sweaters and T-shirts are a best-seller as a main souvenir, because people can get so much use out of these items, and also remember where they've visited. We also sell a lot of small mining sand bags for the children to pan for gold, which they really enjoy. And anything with a personalized name on it, from sheriff's badges or small license plates that say Grand Canyon Caverns plus a child's name, those do very well. People just like to see their name on souvenir items."
In Grants, N.M., Debbie Reinschmidt, owner and manager of the Ice Cave and Bandera Volcano gift shop, said that at her 1,000-square-foot shop, she sells a lot of rocks. "We do well with agate, malachite, rose quartz, and other crystals," she reports. "Also our name-dropped magnets and Native American jewelry both are popular. The rocks sell well because rocks are a natural kind of souvenir and we're a natural attraction. We also have gem mining with a sluice, again for the same reason, we are a natural attraction, and natural items do well. All kinds of native American arts are good sellers for us because they're locally made and a part of the region we are in. We have Navajo and Zuni jewelry that visitors really like, too. For the most part, good quality, natural or local items sell very well." And to sell more of these items, Reinschmidt says she tries to display them in an appealing fashion, and then engage personally with visitors. "We talk to people and see what they are looking for; for example if they are looking for turtle jewelry, we show them all of the items we have in that category. Or if there is a story behind the Native American art or jewelry we learn the legends and stories and relate them. We learn those things to further promote the products we offer."
In Shoshone, Idaho, at the Shoshone Indian Ice Caves, Owner Christine Cheslik also primarily relies on souvenir item displays as well as the location of the gift shop itself at the underground lava cave attraction. Visitors who tour the caves, whose unique ice formations are an area landmark, must pass through the gift shop. "Along with the location of the shop and strong displays, having a good and reasonable price point also helps us sell more souvenirs," she says. And her top-sellers? "Rocks for sure, from geodes to small stones. We find that our local rocks and gems do better with people who are bonafide rock enthusiasts, but for visitors who may come from other countries, the prettiest and most colorful stones, no matter where they are from, are the best-sellers."
She also does well with T-shirts, magnets, sweatshirts, jewelry, and glassware. "Clothing is popular because it is a souvenir that visitors get multiple uses from. The other items make good gift items as well as souvenirs."
All in all, souvenirs that are related to the caves and caverns themselves, and those that involve interactive activities for visitors are top sellers. And there's no spelunking necessary to sell more souvenirs – they're sought after at cave and cavern stores all across the country with a little assistance from strong displays and staff knowledge.