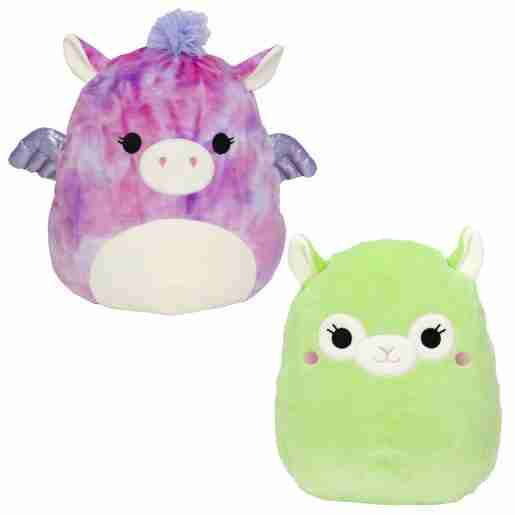 Kelly Toys Holdings, LLC, a subsidiary of Jazwares, LLC, has announced an all-new line of Flip-A-Mallows™ — the newest "reversible" additions to the Squishmallows® family — has been named a 2020 National Parenting Product Award (NAPPA) winner. The NAPPA awards are given to products tested by a panel of expert judges and family testers. This is the fourth Squishmallow squad entry in a row that has won a NAPPA award.
"All of us would like to express gratitude to NAPPA for their recognition of our new Flip-A-Mallows line," says Kelly Toys Holdings Co-President Jonathan Kelly. "These charming new reversible characters are delighting the ever-increasing Squishmallows fan base of kids, tweens, collectors and toy lovers of all ages. Flip-A-Mallows provides the same super soft, huggable comfort, fun and surprises for which Squishmallows are known, and this prestigious award is proof."
The six styles with 12 characters total are available in two sizes: 5-inch and 12-inch. Since debuting in fall 2017, more than 50 million Squishmallows have been sold. The line has expanded to more than 475 characters and is available in more than 40 countries. A snuggly alternative to high tech toys, and a great gift alternative to candy and flowers, the versatile toys make great pillows, bedtime buddies, travel companions and can even serve as a friend in times of need to help relieve stress and anxiety.