International Market Centers (IMC) recently unveiled a rebrand of its major gift, décor and lifestyle market held semi-annually at AmericasMart® Atlanta as the Atlanta Market. The new name, plus an updated brand positioning and dynamic new logo, will be on display as the industry converges for the winter edition, January 14-21, 2020.
"We are excited to adopt this new identity for the Atlanta Market," said Bob Maricich, IMC CEO. "The new name embraces how the industry knows us, better connects with the sister markets in High Point and Las Vegas, and allows us to grow and adapt with the industry. Complementing the new name is an updated brand identity that reflects the market's industry positioning and a modern look befitting the taste-making and trendsetting activities that happen here."
With the rebrand, IMC positions Atlanta Market as "the industry's premier gift, décor and lifestyle m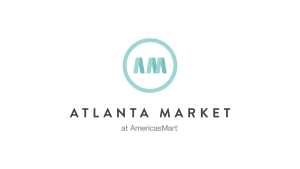 arket." The logo establishes a fresh and current look for the brand that attendees will experience at multiple touchpoints on the campus, online and in communications about the market.
The updates to the Atlanta Market brand are part of an overall enhancement plan launched by IMC after its acquisition of AmericasMart in 2018. IMC's "Atlanta NEXT" campaign is a multi-stage capital and strategic investment plan that transforms the AmericasMart business through enrichment of all categories and improvements to all buildings at its 7.2 million square foot campus.
The Atlanta Market name and logo will refer to all of the buying activity in January and July. It replaces two previously used names: The Atlanta International Gift & Home Furnishings Market and The Atlanta International Area Rug Market.
.