By Jon Marks

Go into a chain department store anywhere from Portland, Maine to Portland, Ore., and the merchandise can be very similar. That's not the case when it comes to zoo and aquarium gift shops. What's popular at the Santa Barbara (Calif.) Museum of Natural History won't necessarily appeal to those at a Texas zoo.
Instead, local gift shops search for items that intrigue their particular clientele. "Our stuff is very regional," said Kim Zsembik, store manager in Santa Barbara. "I think one of the reasons we do so well is we're very focused on who we are and who we want to target.
That's by far the rule rather than the exception. "We're into conservation items," explained Tommy Brown, St. Louis Zoo retail/manager buyer for 15 years. "We have a lot more indigenous art which is produced by African Americans and Native Americans. Last year we sold $5.5 million. We're the number one zoo in America according to an online poll."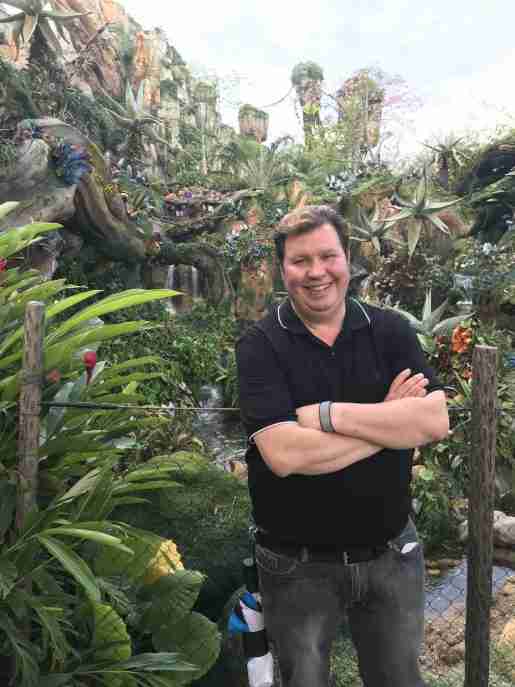 By the same token, the shop at Squam Lakes Natural Science Center in Holderness, N.H., which is only about 780 square feet, is just as reliant on local craft. "We focus on handmade local stuff, not mass marketed," said Squam Lakes Marketing Manager Amanda Gillen. "We have customized items related to your visit here." Name-dropped merchandise, be it plush, T-shirts or other items, seem to sell well for the attraction.
Matt Fouts, assistant park director at Tanganyika Wildlife Park in Goddard, Kan., an hour or so from Wichita, said his customers like to buy things associated with the park's inhabitants. "Large-headed rhinos, kangaroos, a lot of cats, white tigers…we have a pretty good mix, " said Fouts, whose family owns Tanganyika, which was created 30 years ago but not opened to the public until a decade back. "Plush toys, rocks do pretty well.
"We try to figure what works and what doesn't work. We'll go to the annual shows in Nashville and see if there's anything fantastic. The biggest trend we saw was sequin products. We saw snakes or pillows that were [sequined over the] plush. When you run your hand on the sequins, it gives you a different color or feel. And there were some tank tops from certain companies that did really well, so we ordered some. The designs were really popular and the price point was good."
Like anywhere, getting the best price is clearly an object at gift stores, some of which are located in affluent neighborhoods. "We're in a pretty affluent community," revealed Zsembik. "When we had the mudslides which blocked the main road we were seeing more locals shopping here.
"We realized our store is more of a community shopping experience as well as a museum gift store. They use us as their go-to shopping stop.
"I think [this realization] gives us more confidence in our base of selection and our buying habits. It will only encourage us be more adventurous in our buying. Be a little bit riskier."
That doesn't go across the board, though. "Some of the new trends we will be bringing in are magnets that have millennial things on them," said Brown from St. Louis. "A lot of them are buttons that focus on one-word items, something with a little humor. They're a nice pick-me-up item that adds flair to their car or jacket. And our conservation items rose 68 percent from prior years. We have a lot more indigenous art. We really focus on what happens with the proceeds from selling these products.
"One of them helps a village in Africa. We have to research them a lot, check them out to make sure they're all legit. You don't want to enhance Boko Haram or other terrorists. Make sure the organizations you're working with are really helping crafters."
The St. Louis Zoo isn't the only place relying on local contributors. Squam Lake, where the exhibit trail includes mountain lions, otters. bearcats, eagles and black bears – all indigenous to the area – believes that's the key to its success.
"We are focused on extending the visitor's experience of what Squam Lakes Natural Science Center offers with products in the gift shop," said Visitor Services Manager, SarahWall. "Merchandise that is local or at least regional and is connected to our mission will fill our gift shop. Our focus is to provide opportunity for the visitor to be nearer to nature with offering a variety of nature-inspired gifts, jewelry, apparel, books, and toys."
Other than perhaps the St, Louis Zoo, none of these facilities are exactly gold mines. Yet when one of their own was in trouble many came to its rescue
"Right now I'm sitting in our gift shop, which is down to studs and plywood," admitted Nathan Jones, one of the caretakers of the Texas Zoo in Victoria, Texas, two hours south of Houston. "We were devastated by Hurricane Harvey and hit by a flood two days later, so we were shut down almost two months, had $678,000 in damages and lost some chickens and turtles.
"A ton of zoos came to help us, though we're not accredited by any major program. We're a small nonprofit, so it's mainly people coming to the door and offering donations. It's a rough road we're on right now, but we'll get through it."
When they do they'll likely be selling plenty of ties adorned with some of the zoo's species of animals on them. Meanwhile a bit north at the Lee Richardson Zoo in Garden City, Kan., plush is the big seller, along with various souvenirs.
For them, along with many of their counterparts, the latest trends vary. It's a hit and miss kind of business. "We see what other companies have and it's trial and error," said DeJean Lark, manager and inventory controller at the Santa Ana (Calif.) Zoo. "A lot of times they send us the catalog and Kevin Jackson, our director of operations and I will sit down and talk about it. Right now we've got a lot of plush figurines and safari hats."
Miles to the north in Santa Barbara they're selling something completely different. "The newest thing we carry are the Pendleton brand of blankets," revealed Kim Zsembik. "Our customers like the Native American art design and we have a Native American exhibit.
"We look at a lot of what exhibits we're putting on and the time of year and try to sell related merchandise. Every section of our store is based on an exhibit hall in our museum."
The thing about gift shops, though, is they're constantly changing, always in search of the next hot item.