What's Tops in Toys
– By Carimé Lane –
Kendra Mayfield, gift buyer at Mayfield Ace Hardware in Covington, Ga., said the best-sellers in their 2,500-square-foot gift, card and toy section – of their 28,000-square-foot hardware store –are Legos and puzzles.
"They continue to have universal appeal, they can be enjoyed alone or with others, and they create a sense of pride and achievement when completed," Mayfield said.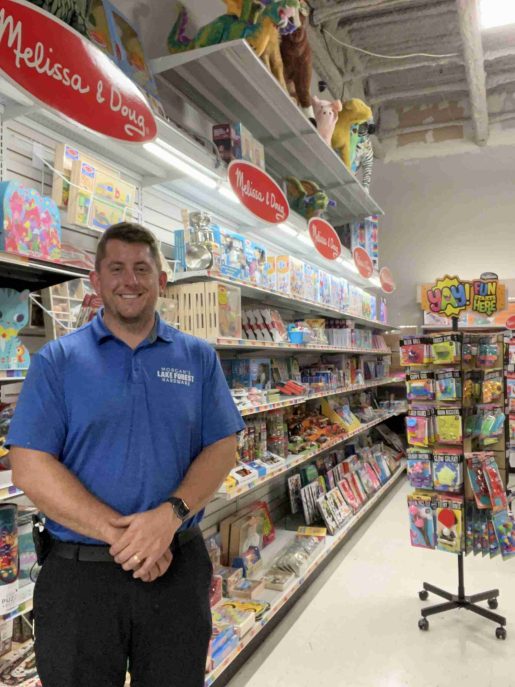 Simple toys such as their Legos and Lincoln Logs, Skytops, boomerangs, marbles, jacks, yoyos, Balsa Wood Airplanes, jump ropes, hula hoops, and plush that are creative and nostalgic are the foundation of their toy area, explained Mayfield. Most of their shoppers purchase the toys as gifts, and so, according to Mayfield, they "offer toys that are easy to understand, familiar, and often fondly remembered by the giver."
Puzzles – both traditional and 3-D wooden – remain wildly popular at Mayfield Ace. They're so popular that they have trouble keeping up with the demand for new designs, said Mayfield. She believes the pandemic was very impactful in reframing our thoughts on family activities.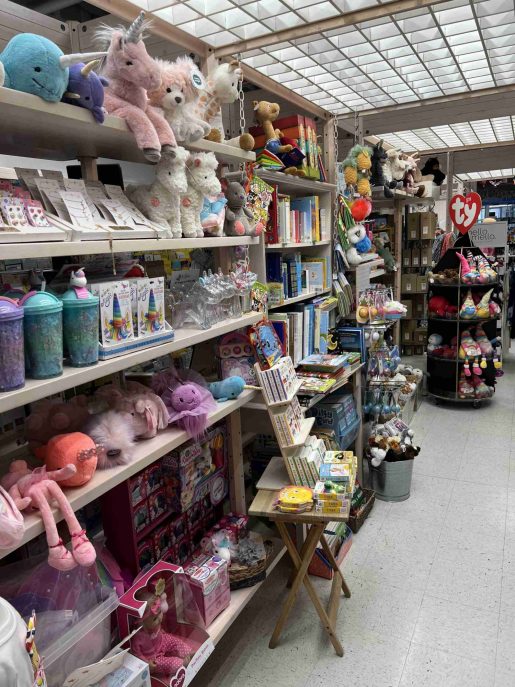 "That forced time at home together created an environment for families to rethink how they could enjoy time together," said Mayfield. "The norm had become rushing from one scheduled activity, like ball practice and dance class, to another. Suddenly, families were at home and turned to gardening, movies, games, and puzzles for recreation. They discovered that it was both relaxing and fun to play together in those ways. Now that the world is getting back to regular activities, we see that many families are continuing to enjoy some of those pandemic-discovered activities like puzzles."
At Genuine Toy Company, Elle Dare, owner and buyer, said they're known for their realistic looking and unique stuffed animals, including wombats and plesiosaurs.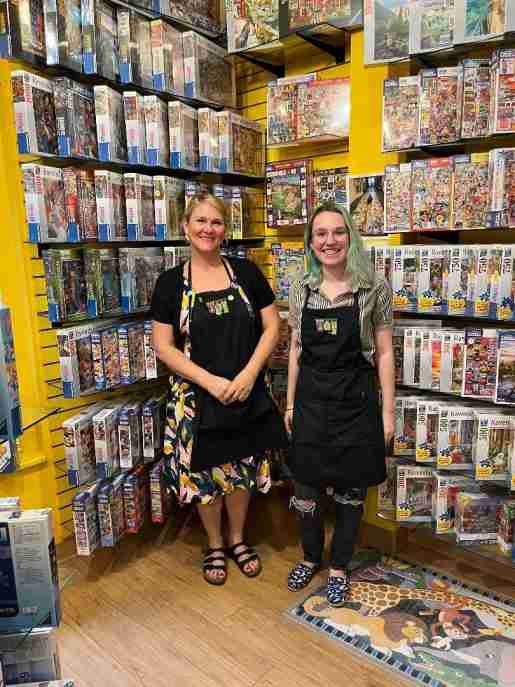 Additionally, customers come to the toy store specifically for their Calico Critters, since they are known to carry the entire line.
Further, axolotl and blobfish toys are really hot at the shop. Kids may have gotten to know the axolotl because they were included in Minecraft, but even if customers aren't familiar with the salamander-like animal, they are attracted to this cute creature that seems to always be smiling, Dare said.
The store specializes in retro games, so for them, it's not necessarily about simple or complicated toys selling better. What really makes a sale is if a toy is something a customer used to play and remembers fondly, explained Dare.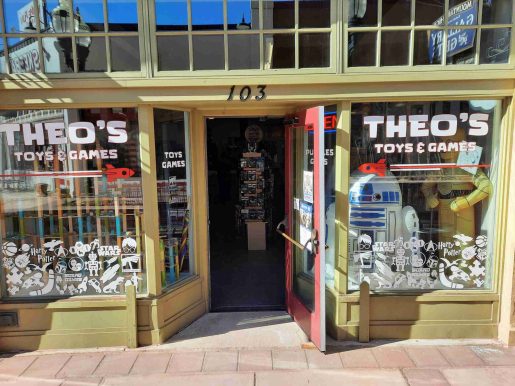 In their toddler section, said Dare, Fisher Price toys are hot, including simple items like whoopie cushions.
"People like those because now there's so much tech," said Dare. "They like something simple where they can use their imagination."
Puzzles have always been popular at the shop, but during the lockdowns, people really got into them, said Dare. She said customers were reminded of how relaxing and fun puzzles are during pandemic times, and that's why they're still trending today. They carry a large selection of puzzles, of which 1,000-piece puzzles sell best. A large portion of the customers are into collage type puzzles, while the other half selecting landscape puzzles.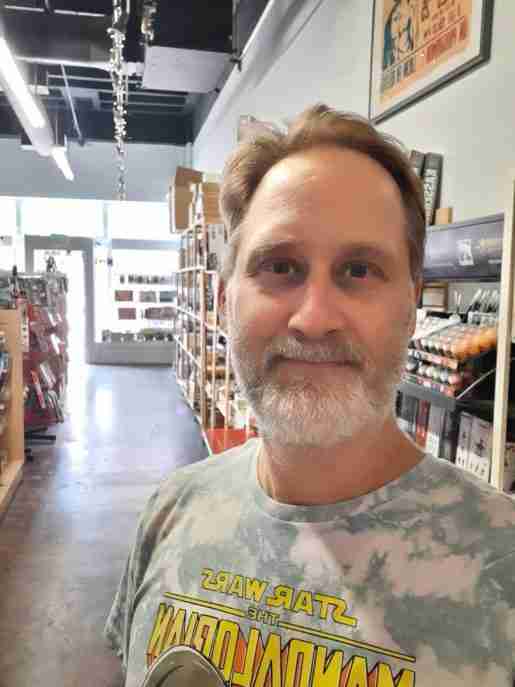 At the 12,000-square-foot Lake Forest Hardware, Card and Gifts in Lake Forest, Ill., Manager Chris Morgan said Melissa and Doug products and Jellycat stuffed animals sell best in their toy section. They strive to carry the best quality gifts such as these brands to serve the surrounding community that aren't phased by a higher price point. According to Morgan, these brands also sell well because they are well known.
In general, simpler gifts sell best at Lake Forest because customers come in mostly looking for gifts for younger kids, Morgan said.
They couldn't keep puzzles in stock during the pandemic in their 2,000-square-foot toy section, but nothing will reach the height of pandemic sales, commented Morgan. For a couple of years, they couldn't keep puzzles in stock. Now, said Morgan, they're seeing puzzles sales go back to pre-pandemic levels. It's hard to tell whether this could change, however, he added, since we are just easing out of the pandemic, plus it's summertime, and the focus is on the outdoor activities of the season. Puzzles for little kids sell more often that the more complex puzzles, Morgan said.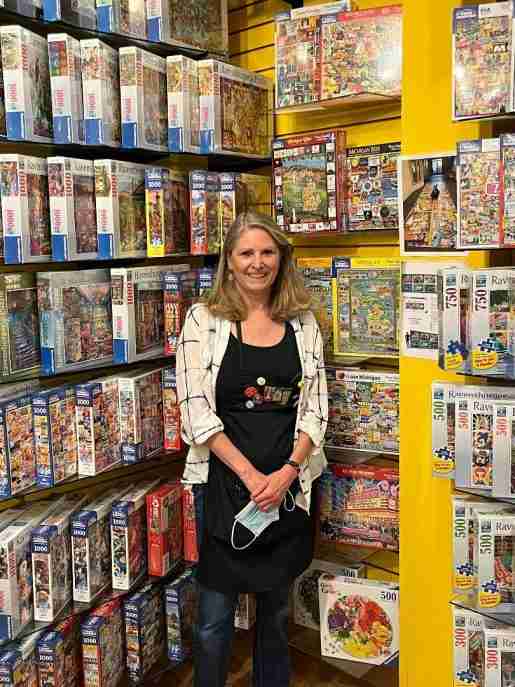 At the approximately 1,000-square-foot Theo's Toys and Games in Manitou Springs, Colo., Owner and Operator Tony Mogck said their best-sellers tend to be items that people already have a liking for and identify with, such as Star Wars, Harry Potter or Among Us.
When it comes to sales of simple versus complicated toys, Mogck said simple toys almost always outsell complicated ones. "If an adult doesn't understand the product, they don't think a child will be able to understand," he explained.
According to Mogck, while they did boom during the pandemic, puzzles have always been a popular item at the shop.