Wildlife Souvenirs at Zoos
–By Sara Karnish
Visitors to zoos and wildlife parks enjoy checking out the exhibits and learning about the animals. Before leaving, they almost always look for a souvenir to remember their visit and, maybe, to show a little of their "wild" side.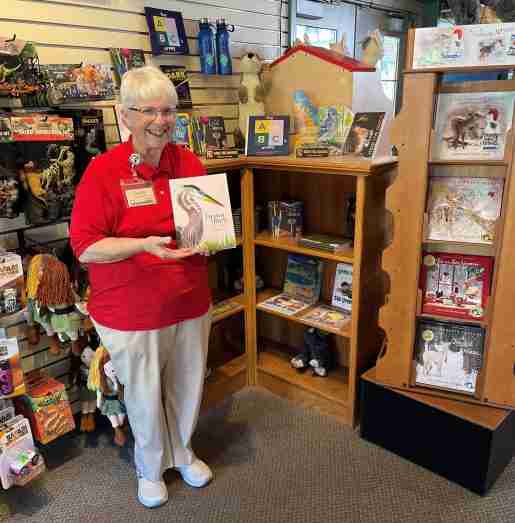 Wildlife-themed souvenirs offering a little of both—fun and learning—are the biggest sellers at Potter Park Zoo's AniMall in Lansing, Mich., according to Jon Lawrence, customer service manager. "Plush, books, toys, and our conservation bookmarks lead the way in number of sales. Plush and toys sell well because of the demographic that visits the zoo. Parents and caregivers want to commemorate their time at the zoo with a keepsake both they and the child can enjoy. It's part of the memory they're making together," he explained, adding the bookmarks are a practical souvenir, featuring different animals found in the zoo and organizations the zoo partners with to protect various species.
Karen Kierstead, gift shop manager at Lake Tobias Wildlife Park in Halifax, Pa., said plush is by far their top seller. "We sold plush animals from Wild Republic wearing name-dropped sweatshirts on them, and they just flew off the display," she said. "Parents like it when a child chooses something with our name on it to remember the day. We also sell a lot of Safari LTD products. The animal figures, as well as fill your own TOOBS [themed figurines which come with a clear tube/storage/carrying case], are popular. Parents and kids love that they can choose what animals come in their TOOBS and they are not stuck with a prepacked container that has some animals they are not interested in."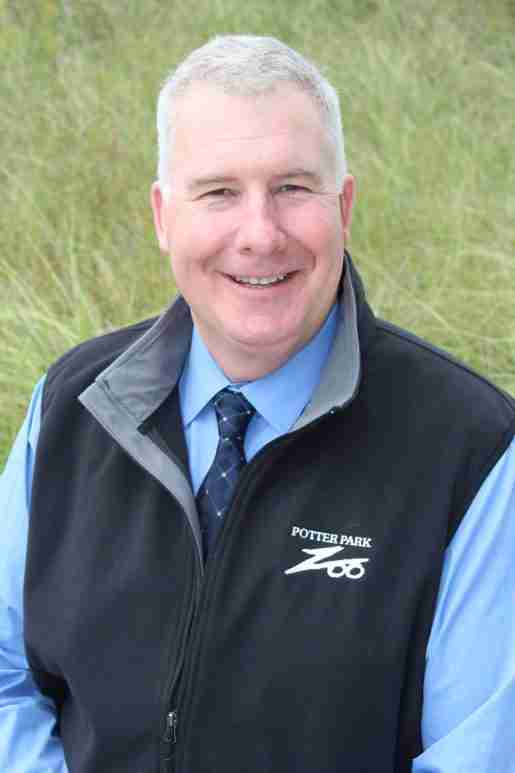 Plush is also a top seller at Henson Robinson Zoo in Springfield, Ill., according to Guest Services and Marketing Manager Hilary Tierney. "Our best-selling item for the last two years running has been our 4-to-5-foot snakes," she said. "They come in many different colors and patterns—realistic and unrealistic—and some have rattle sounds. There is a style for everyone—even for guests who do not necessarily like snakes, they may like plush ones. And, they make great neck pillows for those long car trips or vacations. We try to tell everyone this, and people think, 'Wow, you're right.' " Although their gift shop is small (450 square feet), Tierney said they encourage guests to browse and carefully look at all the merchandise they have to offer—everything from plush and playsets for kids to housewares and jewelry for adults. "We don't dedicate a lot of real estate to these items, but we like to put out just enough to catch customers' interest," she explained.
Sharing the products' story also helps to boost sales, and in venues like zoos, the story often means educating customers about an animal and/or its habitat. Lawrence said look for opportunities to tell a story wherever you can—"in displays, merchandise tags, using suppliers' point-of-purchase supplies, but most of all, engage the guest in the immersive opportunity they are about to experience with merchandise that builds on their visit." He noted these tips work because the visitor is doing more than just purchasing an item—they are creating memories and learning at the same time. "Memories are built through positive experiences, and guests are actively engaged throughout their visit. Our wildlife souvenirs and other retail opportunities look to build upon and reinforce this with additional information or calls on them to be a conservation partner through their purchase," Lawrence explained.
Because zoos and wildlife parks welcome visitors from all walks of life and all income levels, Kierstead said it's important to truly carry merchandise for everyone. "We've found you must have all price points covered, from the child that comes on a field trip with only $2 to spend to a family that has saved all year for their trip and has extra money to spend on each family member," she explained. "We don't want anyone leaving the gift shop empty handed simply because they didn't have much money to spend. We also know we need to have something that interests everyone. From the plush for the kids (and adults), to the Chala wallets and handbags for Mom and Grandma, to the deer and elk antlers for dads to put in their mancaves, plus the T-shirts and sweatshirts for the whole family, we really have something for everyone."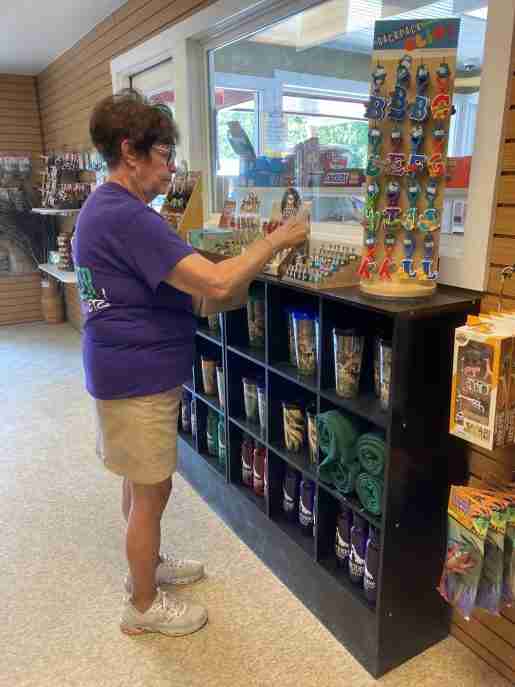 Zoo shops typically carry the tried-and-true souvenirs like apparel and plush, but will add new items into the mix based on industry trends and customer requests. Zoo gift shop retailers have noticed some fading trends, as well. Lawrence has seen less of a demand for larger plush items and more for the smaller designs. Tierney said novelty toys are making a comeback with their market, observing, "those bulk item bins empty out quickly. We are selling a lot of fidget-type toys as novelty items—it seems to serve a bigger purpose than just a 'small toy' for some buyers," she noted. Similarly, Kierstead said at Lake Tobias, it was a big year for soft, "squishable" toys, anything from lizards to alpacas to a standard ball.
Merchandising, a key driver behind sales as it gives customers a much-appreciated visual aspect of products' various features, is just as critical for on-site zoo and aquarium shops. It is often more challenging due to limited space, however. Tierney said, "[Merchandising] is important in a smaller space, but in a different way. You really have to get down to basics. Keep your product moving around the store. Sometimes one thing won't sell sitting in the basket on the wall, but if you move it to a hanging display in the corner partnered with a 'biome buddy' [animals from the same habitat or geographical location] it will sell out in a week." Tierney pointed out the shelf that goes all the way around the upper perimeter of the Henson Robinson gift shop isn't merely an eye-catching display technique—it's a necessity to store some of the bigger plush, with a few smaller versions scattered around the store for customers to browse. Even if the shelf is well above customers' heads, Tierney cautions, "Always keep it neat—it makes a difference."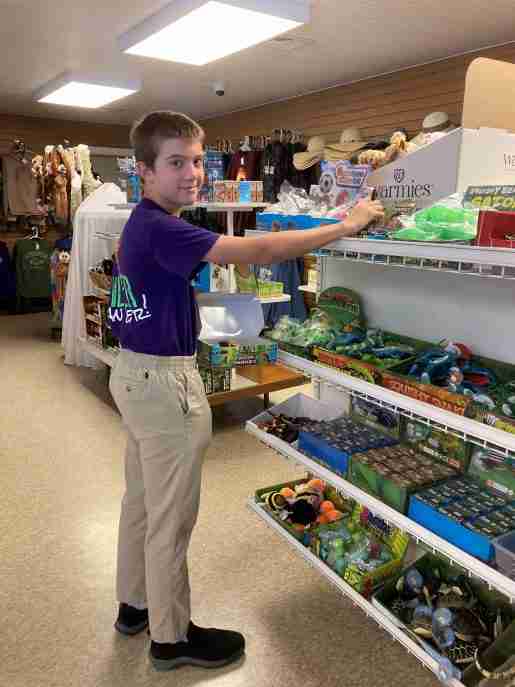 Kierstead says, "If you don't have a clean, pleasant place to shop filled with reasonably priced items that are of interest to your customers, you are not merchandising properly. We want all our customers to have a great shopping experience every time they visit. A good display is accessible for both the customers and the employees. Most people don't want to spend all day in the gift shop. They want to get what they want and go back to seeing all the wonderful animals we have here at Lake Tobias. The easier and quicker you make shopping for the customer, the happier they will be. A good display will also make it easier for the employees to keep it full, neat and tidy."
Zoo and aquarium shop operators have faced many of the same challenges with just
getting merchandise into their stores. "During 2020-21, sometimes it was hard to keep the shop stocked. It was bare bones a good 40 percent of the time," Tierney recalled. "There wasn't much we could do. The extra shipping charges blew the budget, the shelves were only half full, and product we could get was not exactly what we wanted. On the bright side, because we are a smaller operation and our guests at the time were all very local, they were very generous in their spending. Even though we didn't have a ton of product, that fiscal year was the shop's best year ever." Tierney was brand new to her position at the start of the pandemic and said she learned the basics about supply chain and moving product very quickly.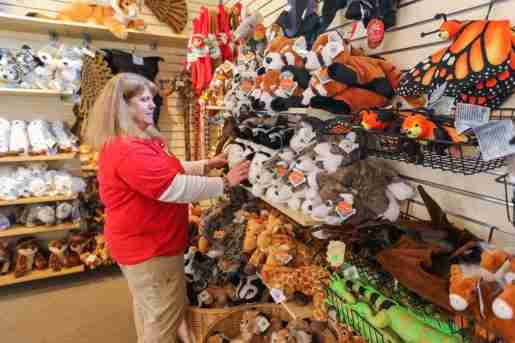 Adaptability is essential when dealing with these challenges, Kierstead pointed out. "Supply chain issues have been a problem for the last few seasons. Sometimes getting certain items is impossible and you have to roll with the punches, so to speak. Just because you always had a certain plush animal every year doesn't mean you'll get it this year. You may have to try ordering it from another company because your current company may not have it available. We also try to order heavy in the spring and store what we can't use right away. We use any backordered items that come in later to change things up and keep things fresh during the season."
A broad selection of merchandise to appeal to different tastes and budgets, as well as compelling product storytelling, all work together to boost the sales of wildlife-themed souvenirs at zoo gift shops.