Jewelry at Jewelry and Inspirational Stores
–By June Allan Corrigan –
What prompts someone to buy a piece of jewelry? Motivating factors can be quite specific although baubles and trinkets are also purchased on a mere whim. Whatever the scenario, shopkeepers in tune with their demographic post strong sales as the following three establishments illustrate.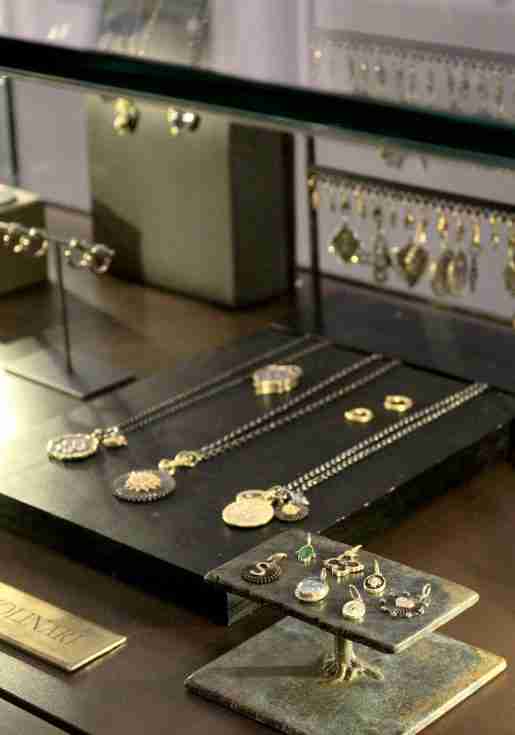 Jewelry pieces made with rose quartz are consistent best-sellers at The Crystal Matrix Center in Los Angeles, Calif. "Stretch bracelets – the little Buddha bracelets, as they're called – are very popular right now," said Patricia Bankins, owner of the facility which began as a small holistic healing center and now includes 1,100-square-feet of retail space. Since rose quartz is known as the stone of unconditional love, pendants featuring it tend to get a lot of attention as well. "Anything that is worn over the heart, in particular, the energy is being recirculated throughout the body."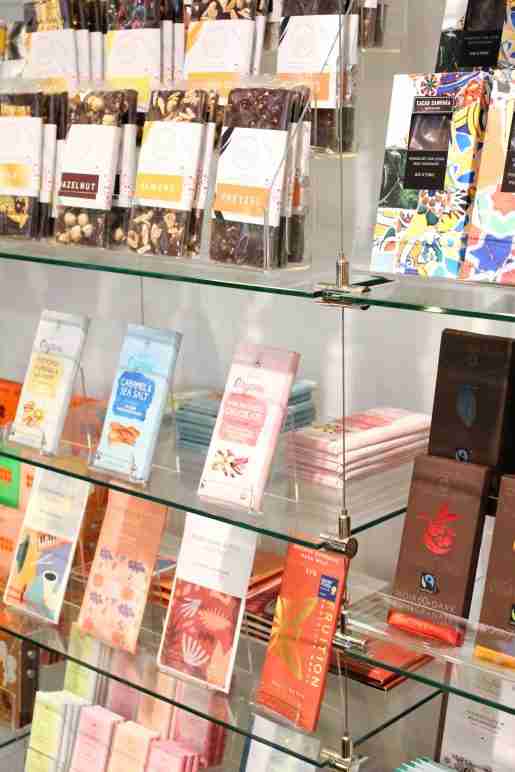 Bankins noted that moldavite – a crystal formed by meteorite impacts and mined in the Czech Republic – has been having a moment. "It's a popular stone with all age groups." Demand for jewelry made with the greenish natural glass continues due to its purported emotional and physical healing powers. However, the sticking point with moldavite is that its price has risen since COVID caused mining to shut down. This causes some shoppers to pause even though Bankins has plenty of moldavite on hand.
Jewelry featuring black tourmaline – also known as Schorl –sells very well at The Crystal Matrix Center. "It's a great protective stone. If you're around people who tend to be negative – black tourmaline will deflect that negativity," said Bankins. Her clientele frequently consists of couples in their 20s and 30s but she also gets a lot of young kids and teens. The latter are entranced by the stones and their interest is being fanned by TikTok videos. "As a store owner, I'm gracious and generous to all my customers because the young ones especially might find something that's brand new to them. They're not buying a lot right now – maybe only a couple of little tumbled stones – but when they get into it, it's very seductive. They could be your thousand-dollar customer a few years down the line."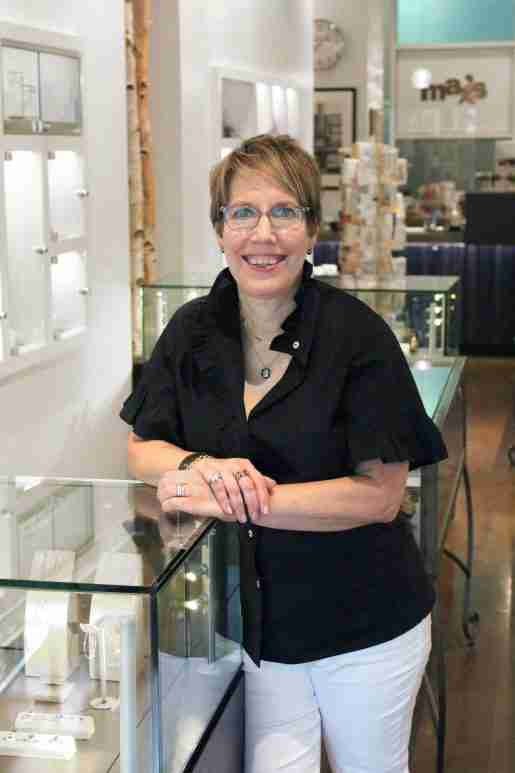 Everyone has their own unique approach to wearing jewelry. Some like to personalize it which explains why pendants and charms garner so much interest at Max's in St. Louis Park, Minn., according to store Owner Ellen Hertz. One of her top sellers is Erica Molinan's jewelry which is double sided and features a quote on one side. "While we wear jewelry because it's pretty or we think it's a 'cool' piece, I also think people like to choose jewelry that they believe reflects who they are and a pendant 'story' allows them to do that," said Hertz. "At Max's, we often say: 'let your style be your story' and 'own your style,' and jewelry is a way to do that."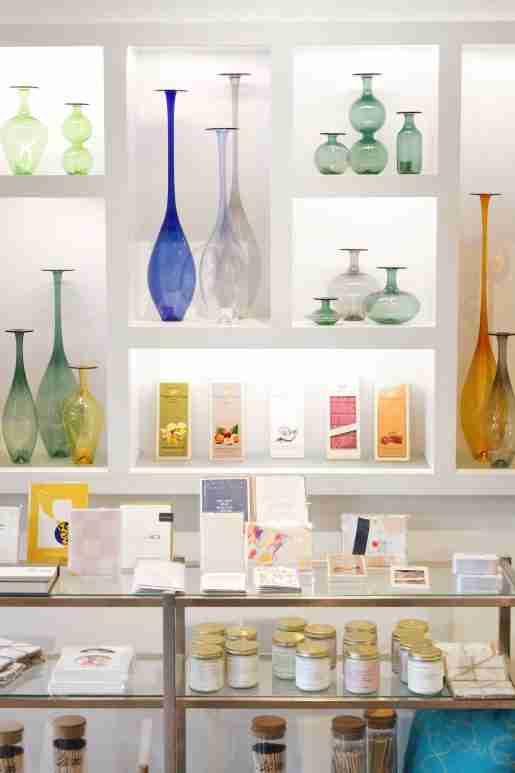 Although stacking rings has been trending for a while, Hertz has noticed people gravitating towards wearing multiple pieces of jewelry in every category. "Layers, layer and more layers!" she said. Since multiple ear piercings are commonplace, many of Max's customers – especially the younger ones – are buying lots of studs. "Often, we sell only one stud as people like to mix and match and have a real 'ear' party going on!" Necklace layering has become quite the thing too. "The concept of a 'neck mess,' which was coined by others in the industry a few years ago, has really exploded," says Hertz. Whereas once people were simply layering small and delicate necklaces, the look of wearing bigger and chunkier pieces together is everywhere.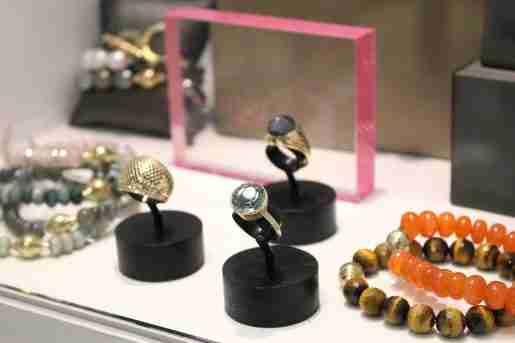 Hertz attributed the propensity to layer jewelry to the pandemic. "People are wanting to wear so much together because they have the pieces and haven't been able to go out and wear them much in the last two years." Max's – a 1,900-square-foot establishment with 1,100-square-feet of retail space – has many customers who continued to buy fine jewelry during the height of the pandemic as part of an effort to lift their spirits. "Now that we're out and about again, I think people want to wear what they have."
Max's primary demographic is the self-purchasing woman. The 16-year-old store's jewelry offerings tend to skew contemporary although many different definitions of that term are represented. "Our jewelry appeals to women who want something different than what they've historically been wearing, so they're attracted to our collection of designers," Hertz concluded.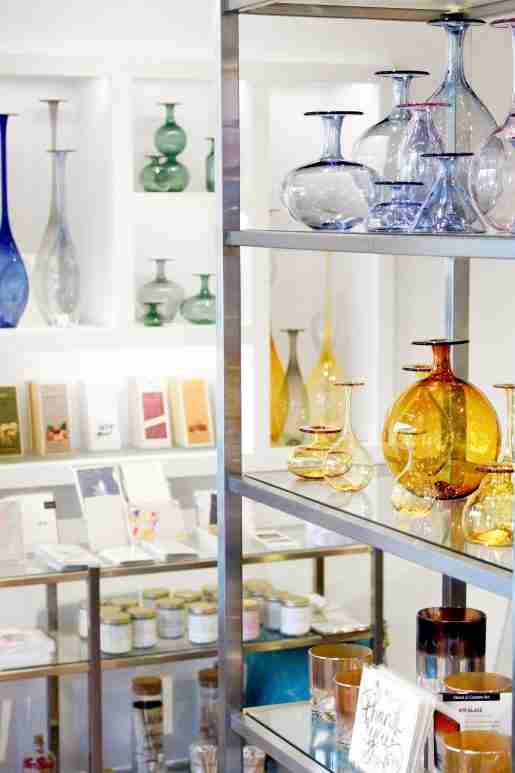 Meanwhile, anyone seeking inspiration and affirmation would do well to visit Spirit Dancer Crystals and Gifts in Burlington, Vt. In addition to offering different spiritual classes and workshops, the metaphysical book and gift shop carries a good assortment of symbolic jewelry. According to store Owner Annette Gingras, the best-selling items are Norse and Pagan jewelry items, primarily pendants. "I believe that they sell well because they represent different aspects of our customers and how they are wanting to present in the world in both their spiritual communities and in their lives."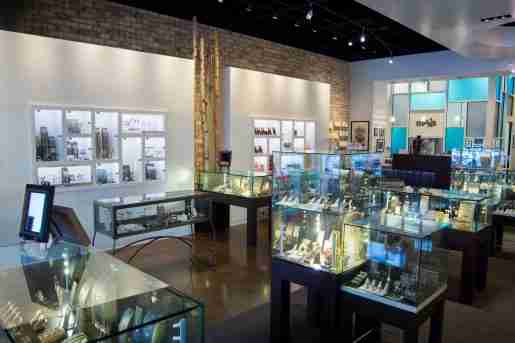 By way of example, Gingras pointed to any of the triple goddess symbols or pentagrams her small boutique retail space has on display. Upon seeing them, people immediately know they're in a store with a community that supports them. Jewelry along those lines sparks a connection. "It's like a talisman – an outward expression or something that helps them to feel safer or connected in their body." Gingras herself wears the Seed of Life and crystal pendants which tend to initiate conversations with people from all walks of life. "There's a relatability."

As for trends, the aforementioned Norse jewelry continues to be popular, as does anything representative of druids or fairies. Spirit Dancer Crystal and Gifts' prime demographic are individuals in their late teens through early 30s. This age range tends to be seeking and wanting or feeling a connection to nature and nature-based modalities or magic. A good percentage of their interest can be traced back to popular literature.
"When Harry Potter came out, there was a huge surge in young people stepping into and understanding that anything is possible when it comes to their imagination," explained Gingras. "And I believe a lot of the fantasy books that are out there are allowing them to be able to connect to what we call the magical child or the inner child and that ability to play."