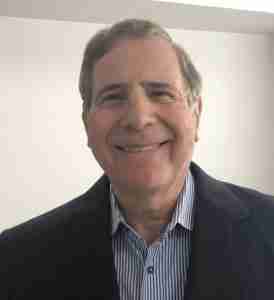 Making your store a remarkable, fun and no-stress experience for shoppers takes planning and thought. Your goals to improve your store's operations and the shopping experience may start with great ideas, but it will take determination and a committed staff working with you to see that these notions successfully overcome everyday obstacles. Along the way, as your ideas mesh with the reality of challenges, they may change into concepts that are even more effective than what you originally envisioned. The success of your business can depend on a mixture of the will to keep trying, and the flexibility to move toward what are perhaps better goals and solutions. This ability to follow through can result in positive outcomes for you and your employees, and for the best shopping experience possible for your customers.
In each issue of Souvenirs, Gifts & Novelties (SGN) we share strategies to make the shopping experience profitable for retailers and enjoyable for customers. We accomplish these goals by interviewing store owners, managers and staff members from across the United States on a wide range of topics that get at the heart of what it means to be a retailer in today's business environment.
Trade shows can also be part of conducting business successfully. This October edition offers special sections on the big fall trade events in Gatlingburg, Pigeon Forge and Sevierville, Tenn. Also in the spotlight with extra coverage are trade shows in December in Myrtle Beach, S.C., and in January in Las Vegas, Nev., and Atlanta, Ga. For example, don't miss a bonus look at gift sales at Ace Hardware and True Value Hardware stores in the Las Vegas Market Section.
Also in the issue, we offer coverage of gift stores at airports, ports of call, museums, zoos, amusement and waterparks, and resorts. Our contributors also wrote about country, pet, baby, general and toy stores and many other shop types. Topics tackled in the book include theft, customer service, employee appreciation, display and more. And interesting retailer interviews were sparked by questions about merchandise categories such as licensed and logo gifts, apparel, souvenirs, jewelry, home décor and home accent, signs, and others.
I hope you enjoy the issue. If you have comments, suggestions or questions, please call me at 610-645-6940 ext. 0, email editorsgnmag@Kanec.com or visit the magazine on Facebook. I will respond to your note or call personally.
Scott C. Borowsky
President and Executive Editor
Souvenirs, Gifts & Novelties magazine