By June Allan Corrigan
Throw a party or throw up your hands? In times of COVID, many people have been inclined to do both. Fortunately, the desire to celebrate momentous occasions has outwitted the virus and creative folk everywhere have come up with work-arounds. For this article, four party stores around the country described the nature of festivities these days and how they're keeping up with demand.
Balloons, balloons and more balloons – that's the name of the game at Paper Caper in Lake Oswego, Ore., right now. "I think it's because balloons are just an easy backdrop to make something festive and people are looking for the good right now. They're overcompensating to make somebody's missed out celebration special," said Owner Kristina Sobotka. Balloons have always been a good seller inside the 2,500-square-foot store, but sales have doubled in recent months. When drive-by celebrations became a thing in the spring, balloons livened up car parades past someone's house. Ditto for decorating front lawns and porches. As lockdown has eased, people are starting to hold small get-togethers – at least in Oregon. "They're supposed to be outdoors and gather in groups no larger than 10," Sobotka explained. Balloons continue to find their way into the mix.
All the precautionary measures required to do business during a pandemic are in place at Paper Caper. "I don't even think about it anymore. It's just the new norm," Sobotka said. Staff and patrons must wear masks – it's the law in Oregon – a mandate she welcomed, relieved not to have to deal with any pushback. "I've always required masks from day one when customers walked in here because I need to feel safe in my own store." Cleanliness has never been an issue – "One of my pet peeves is fingerprints on our glass door!" She and staff have always been fastidious about wiping glass and every other surface in sight clean. They're just doing it more frequently now. There are plexiglass screens in place at the register, credit cards are preferred over cash and customers can either enter the store to pick up their orders or receive curbside service. Sobotka has owned the 45-year-old business for 20 years and says she's never worked harder in her life!
Balloons are flying out the door at If It's Paper, a party supply store in Columbia, S.C., as well. "I think the number one reason is because balloons are for every age," said Owner and Operator Lisa DuCom. Celebratory car parades continue to be popular in her area inspiring people to deck out their vehicles with balloons, streamers and other creative touches. As a result, in-store balloon sales and decorations have skyrocketed. "It's gone from where people were once buying paper plates, cups and napkins for in-person gatherings to shopping for decorations for cars and yards to maintain social distance now." DuCom reported customers are spending more on balloons and streamers than they would have done on tableware. Accordingly, she has adjusted her inventory habits, stocking up on balloons and décor, less so on catering supplies. Not that sales of the latter are completely flat. "We're selling catering supplies to the local restaurants and delis that are doing take-out and curbside pickup."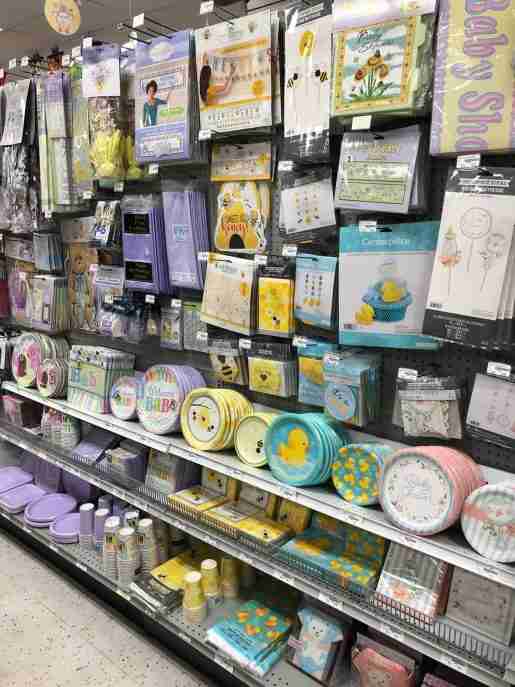 Shoppers are welcome to enter If It's Paper although they must wear a mask per local ordinance. Once inside the 4,000-square-foot retail space, social distancing isn't proving to be too big of an issue. "What we're trying to do is limit one person per aisle at a time. Because there are a few aisles in the store that are high traffic areas," explained DuCom. Of course, many people opt to place phone orders. "They can call, place an order and pay for it. Then they can either come in and pick it up or call us from the car when they get here and we're happy to bring it out."
Balloons are also enjoying a moment at Bartz's The Party Store in Menomonee Falls, Wis. People were especially keen to buy them when the store re-opened on May 11 after being shut for nearly two months. "People were doing drive-by birthday parades and decorating in front of houses. Balloons were a fun way for people to show someone that they wished them a happy birthday. And they're something easy to give a person as well," said Assistant Manager Laura Pscheid. As summer wore on, people in the area began to have small gatherings including some party activity over the 4th of July. "We didn't sell as many balloons for the 4th of July but certainly lots of flags. There weren't many firework shows happening, but I think people were still wanting to celebrate. So, they were buying flags, glow in the dark necklaces, glow sticks and things like that." As small gatherings resume, Pscheid has noticed party tableware purchases creeping upward.
Neither staff nor patrons are required to wear a mask at Bartz's The Party Store (at press time). "We're leaving it as an option at this point. It's pretty much split 50-50 who comes in wearing a mask and who doesn't," said Pscheid. Since the store is a generous 20,000-square feet, social distancing isn't a problem and management has not seen a need to install plexiglass screens at the registers. "The way our counters are, it's pretty easy to keep at least three to four feet from the customers." This is not to say Bartz's isn't taking any precautions. Hand sanitizer is posted at every register. Staff who work the main counter, register area and the balloon counter have access to a sink and soap to wash their hands in between transactions instead of solely relying on hand sanitizer. "We're trying to keep things clean, wiping off carts and shopping baskets with sanitizer to keep everybody safe. Shoppers have definitely been coming back in and are pretty happy to have us around. And we're happy to see them," Pscheid concluded.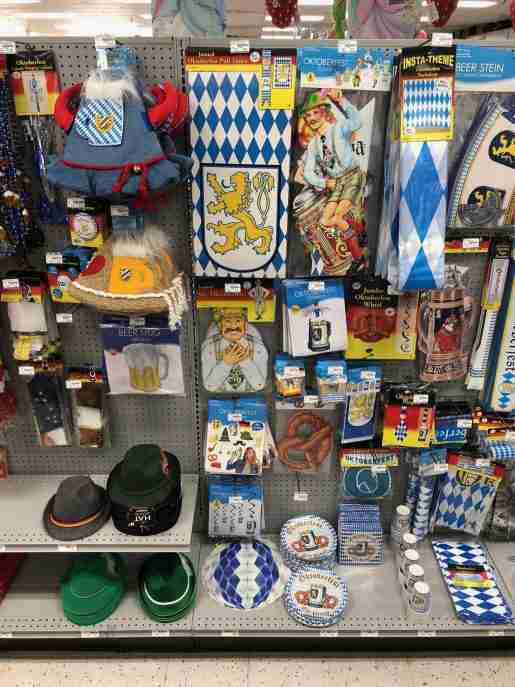 Given the shop's name, it's a safe bet balloons are always in demand at Balloons & Tunes in Carrboro, N.C. "The 36-inch letters and numbers are our top sellers right now in balloons. They've just been going gangbusters," said Co-Owner Pat Garavaglia. Essentially a balloon store with some party supplies, Balloons & Tunes delivers and decorates. At one time, the 40-year-old business provided singing telegrams as well, but after 9/11 people grew mistrustful. Messengers could no longer easily gain access to places and so that aspect of the business faded away. However, the name stuck! Orders for the large size letter and number balloons continue to pour in – and they're pouring in by phone, since Balloons & Tunes is currently not allowing anyone to enter its 1,800-square-foot retail space.
"We offer contactless pick-up and delivery," Garavaglia explained. Customers can arrange for curbside pick-up or Balloons & Tunes will drive orders to their location. "We go there. We ring the doorbell, stand back. Call them and let them know we're outside and they come and get their balloons. Almost everybody is home now so it's not a problem." University and corporate business has fallen by the wayside, but Garavaglia sees that people still want to make a connection. "We're just keeping hope alive around here. I think the country is in a state of general malaise. People want to do things with their friends and family members, and we seem to be an easier way of doing that than some other things. We're hanging on."