By Carimé Lane
Victoria Conner, owner of My Darling Maine Island Boutique where they sell a variety of goods, including gifts, clothing and accessories said her number one indicator for choosing a particular piece of jewelry is that it's locally made.
They're looking for jewelry that's as close to home as possible and supporting those in New England, said Conner.
"Many of the pieces we offer make a memorable keepsake of a customer's trip to the area, or meaningful gift," said Conner. "I believe visitors are shopping for memories when they choose to purchase gifts during their trip to Bar Harbor and Acadia National Park. Having unique jewelry that connects to the beauty of our surroundings is a big filter when buying for the shop."
After that, they seek unique pieces that fit within an affordable price range. They don't sell fine jewelry – there are already a couple of shops nearby that do. They like to stay in their lane, expressed Conner. For the most part, that means they sell jewelry under $100. Some pieces featuring semi precious stones would sell for under $200.
"In general, if the brand tells a story, supports a local (or close-to-home) artist, meets our price range for customers, pairs back with our apparel and fits with the vibe of the shop and, then it's a great fit for us," said Conner. "I'm also very open to collaborating with new artists, especially if they are just getting started. It's a privilege to give local, budding artists a platform for showing their wares when it's a good fit for the boutique. Win-win."
Those shopping for jewelry at My Darling Maine are looking for something indigenous to the area, said Conner. That includes sea glass jewelry repurposed from glass found on the Island, crushed lobster, oyster or mussel shell jewelry or earrings made from repurposed Lobster Bands (bands fishermen use to put over the claws so the lobster don't pinch you) that are indigenous to ocean or river waters of Maine. The story card on the lobster pieces share the name of the fishing boat and the captain.
In their 2,500-square-feet of selling space, staff share a story with the customer. For instance: They'll indicate the oyster shell on the jewelry comes from a body of water in the area. The customer will say: "We just went through there!' and want to pick up the piece.
Being ready to communicate the story behind the pieces you're selling is Conner's number one tip for selling more jewelry. At My Darling Maine, they know everything about the product, down to the name of the person who made the product.
"That pulls everything together – knowing the story from start to finish – telling the story behind the piece, how it relates to the area and why we picked it, without it being a Bar Harbor T-Shirt," said Conner.
Ensuring the jewelry is visible and that it has its own dedicated area is also very important, said Conner.
Staying within the price point of the socioeconomic class of those who visit, keeping jewelry pieces in the window so customers know that they sell it, wearing the outfits themselves to show the complete looks and upselling jewelry as a complement to clothing purchases are also very helpful in selling more jewelry.
Latitude in Cape May is an 850-square-foot boutique selling clothing, souvenirs, gifts, hats, men's clothing and of course: jewelry.
Latitude is right on the beachfront, so coastal or souvenir type items are what customers are looking for at her shop said Owner Carolyn Young. A ring decorated with a wave and captioned with "Cape May" is a very popular piece she carries. Anklets and toe rings are also sought after items.
She stocks product with added value – especially higher end pieces. For instance, she'll try to find companies offering lifetime guarantees.
The best way to sell more jewelry is to "get the jewelry in their hands," expressed Young. "Encourage them to try it on and touch it because if they do, they will connect with it."
Proper lighting on the jewelry is also very important – especially when it comes to your more costly items, said Young. She uses a lot of track and LED lighting in her jewelry cases. "It really does improve the look of the display," commented Young.
Bowen Island-based Wren Boutique is focused on independent, local, ethically sourced fashion and accessories, indicated Erin Norgan, owner of the 1,100-square-foot Wren Boutique.
"We aim to lift emerging independent Canadian designers and the jewelry brands we stock in our boutique align with this mission," expressed Norgan. "Our core jewelry styles tend towards minimalist, contemporary essentials that are designed with function in mind. Our smaller, seasonal collections are an evolving expression of unique statement pieces that play into and complement our seasonal clothing assortment. Ranging from affordable fashion jewelry to bespoke, handmade items, we like to ensure that there is something for all of our customers."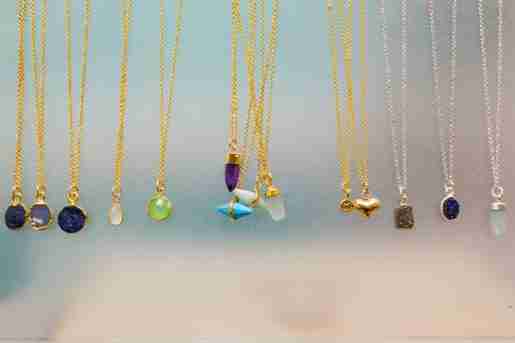 Norgan is seeing sustainability trending as customers become more conscious of their place in the supply chain.
"There has been a discernable trend toward supporting socially responsible, often local designers that are designing jewelry from recycled metals and ethical gemstones," said Norgan.
They're also seeing non-binary, gender-neutral fluidity trending in jewelry. Driven heavily by Gen Z customers, they're noticing bolder silver statement pieces taking center stage along with unisex chains, earrings, rings and bracelets.
According to Norgan, social media continues to be an incredibly important sales tool for the boutique.
"A social-first approach to our jewelry campaigns is one of our most effective strategies for increasing awareness of our products and reaching new audiences," said Norgan.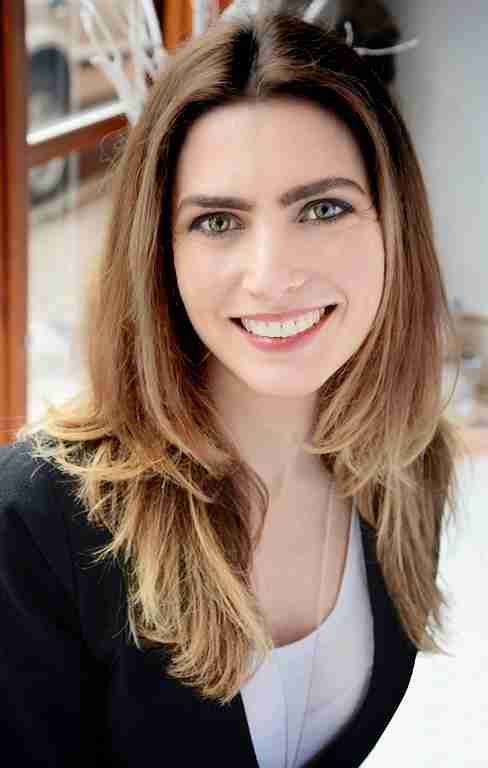 Since jewelry purchases are very personal and symbolic, they also try to make the buying experience as thorough, and multidimensional, as possible.
"We strive to connect to our customers through storytelling, allowing them to experience a personal association with an occasion, moment, or person in their own life. People want to buy jewelry that matters to them," said Norgan.