The pandemic has radically altered many Americans lifestyles, but they still want cute new things to wear — especially if they're shopping on a weekend getaway. "This year, we've not sold any of our beautiful occasion dresses," noted Kerry LaJoie, owner of Hazel Boutique in the coastal resort of Portsmouth, N.H. "But we've sold tons of loungewear, like knit culottes you can wear as pajamas, or with a beautiful sweater out. People want something new — and to be able to wear it right now, even just around the house."
The light cotton pants and flowy dresses of summer gave way to cozy, oversized flannels for winter, as customers sought to update their look with pieces that fit the new stay-at-home lifestyle. Neutrals and earth tones like heather gray and mink have sold well, along with navy, which LaJoie said is always popular in New England.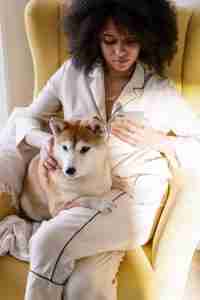 During the pandemic, shoppers favor easy accessories they can purchase without having to go into an enclosed dressing room, potentially exposing themselves by having to remove their masks. LaJoie regularly steams items between try-ons at the 1,100-square-foot store, but patrons remain wary of any contact, she observed. "We've sold a lot of really fun knit hats with fluffy pom poms which are great because you don't have to try them on. They make a good gift, and obviously it's cold right now," LaJoie said. "We've sold tons of boots and booties this year. People want to spruce up their outfits with cool new shoes."
Loungewear, accessories and online outreach are also the recipe for success at Sundance Clothing, a 30-year-old boutique in Chatham, Mass. "Because everyone spending so much more time at home, they're buying more robes, joggers, other comfy clothing," explained Owner April Cabral. Camouflage, a trendy pattern, has been a hit with shoppers who no longer have to go into the office. But the runaway best-seller has been a pair of $15 high-waisted leggings. Fleece lined for the Cape Cod winter, they come in a variety of colors and a single size that fits just about everybody. "We've sold hundreds of them," Cabral reported.
Another top item is a knit cap with a USB-rechargeable light — ideal for winter adventures. "We've sold a lot of them for gifts," said Cabral. As the holidays approached, her efforts to enhance the store's website have paid off with customers shopping from home. "We're doing better than a lot of people," Cabral reflected.
In Portsmouth, N.H., LIT Boutique Owner Michele Fonteyne said she had also upped her focus on social media. "We have people buying directly from Instagram," she said. Fonteyne opened multiple accounts and has found that videos are more effective than photos. She's lucky to oversee one of the largest storefronts in downtown Portsmouth, which —unlike many resort boutiques — caters to a wide demographic, from high school and college women to young professionals and their mothers.
"We had to make some changes to accommodate shifting lifestyles and consumer trends," noted
Fonteyne. In addition to social media outreach, those changes include finding new brands to entice customers, like the Los Angeles label Boys Lie. "It just blew up," marveled Fonteyne. "Every time we get it, it all sells out instantly." Commando, a longtime customer favorite, is another line that continues to do well.
This season, LIT customers favor a neutral palette of earth tones, mustards, and the ubiquitous dusty mauve. "There are always some customers who want bright colors, but in general it's more muted," Fonteyne observed. Casual and athleisure styles have surged since the pandemic began, but as some shoppers go back to work, Siren has sold more upscale jeans and dressy-casual tops.
Faux leather, a trend for several years, is a hit with style conscious young women: "You can throw any type over the pants and look good," noted Fonteyne. Sweaters, jackets and masks are all categories that have sold well this season.
At Siren Boutique in Eastsound, Wash., "our customer is looking for value in unique details," said Owner Amanda Sparks. "They want interesting lines, fabrics and buttons, elevated fabric or seaming." Siren's primary demographic is women aged 45 and up, a mix of locals and vacationers who return year after year. With three coastal locations but no e-commerce business, "for us, what's important is the relationships we build with our customers," Sparks noted. "They know that if we help them buy something they love, they'll wear it a hundred times."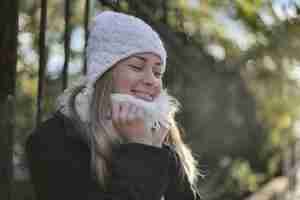 Sparks's customers are old enough to know what they want, and to invest in pieces that won't go out of style. "Interesting tops are where it's at," observed the retailer. "Women all have their favorite pair of pants, and they're very brand loyal for bottoms, but tops are different. That's where you can really have fun and express your personality."
It's also where women can update their look with this season's color palette, driving sales of tops priced $75-125. Black is always popular, while salmon is this year's hot hue, and robin's egg blue is the top overall color. "I've heard that if you get the right shade, blue sells to everybody," Sparks noted.
Of course, in order to have sales, you need customers. The pandemic travel restrictions have disproportionately affected tourist towns that require non-car travel, like Friday Harbor on San Juan Island, Washington. When local officials shut down visitor lodgings last spring, few visitors were willing to splurge for the pricey car ferry if they couldn't stay the night.
As a result, said Gail Schnee, sales are down by about 50 percent at Cotton Cotton Cotton, the boutique she owns with her husband, Randy. "We're a small island, and we rely on tourism," said Schnee, who recently moved the 11-year-old store into a new, 800-square-foot location.
The Schnees have found that fair trade products and made-in-U.S.A. items appeal to the socially conscious clientele. Socks made from recycled T-shirts have sold well, along with novelty socks featuring Bigfoot, the folkloric creature said to inhabit local woods. "Anything blue or green always sells well in the coastal Northwest," Schnee said.
But until pandemic restrictions ease, the retailer said she expects her biggest category to be masks. "A lot of our regular scarf, hat and shirt vendors are manufacturing masks, and I have a local friend who's made some as well," Schnee said.