Catering to Shoppers at Jewelry Stores
-By Carimé Lane
Ina Marjakangas, owner of Coast Boutique in Lauderdale By The Sea, Fla., is a veteran in jewelry business, with a background in high end jewelry, and experience as a professional trainer.
The employees they're currently hiring do not have a jewelry background. Since they carry mid-level jewelry, there's not as much on the line, expressed Marjakangas. With that in mind, the first aspect of training employees in her 1,200-square-foot shop is to get them comfortable with the jewelry, and knowledgeable about the key points relating to the pieces.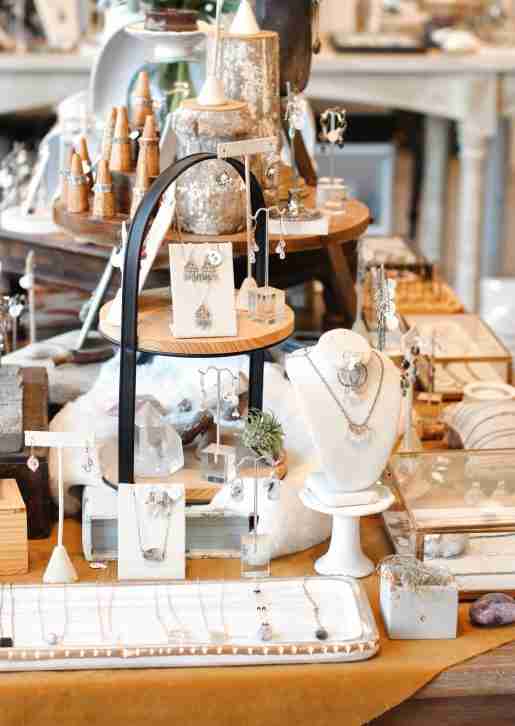 "Someone who's never worked with jewelry before might be a little intimidated," said Marjakangas.
Training staff on how to romance a piece of jewelry is also paramount. Romancing is not about the mechanics of a piece, such as explaining that a piece is made from sterling silver or rhodium plated and so on. It's about connecting the piece to an emotion, expressed Marjakangas. "It's about thinking of that piece in the future and enjoying that moment," she continued.
For instance, sales staff can tell a customer: "Imagine what your friends will say; everyone will ask where you got that." or "This piece brings out the blue in your eyes."
"[When you romance a piece,] you're setting the stage for the customer is to imagine themselves in the future," said Marjakangas. "How do you walk away from something like that?"
Staff also need to be trained on getting comfortable interacting with customers. That's because when customers as trying on jewelry, staff are interacting with them on an intimate level Marjakangas explained.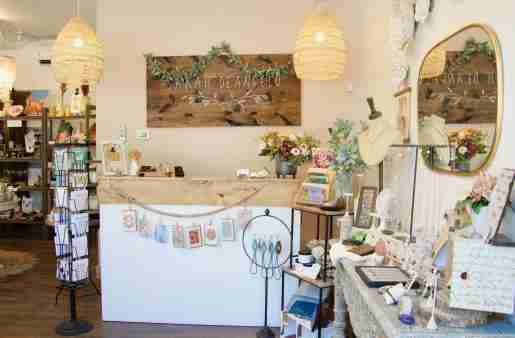 Since they're located in a seaside village just off Fort Lauderdale, the vibe is very relaxed and easy going. To create a store environment to match this setting, Marjakangas likes to engage all five of a customer's senses, "so the minute they walk in the mood is set."
To make the store visually appealing, she thinks about aspects including lighting and merchandising, where she always keeps flow and story top of mind.
Everyone's greeted the moment they walk in the door with a "Welcome," "How are you," or "Have you been here before?"
She plays music like Jimmy Buffet and Bob Marley, to keep the beachy vacation vibe going and keeps the store beautifully fragranced.
As part of her own personal touch, she also offers customers a small glass of rum punch. This reinforces the vacation mood and, when they accept a cup, "they're going to buy something," said Marjakangas.
Right now, they're working with six staff members to cover seven days a week from 11 to 7. According to Marjakangas, if this year is like the record year they had last year, she'll bring on one more staff member.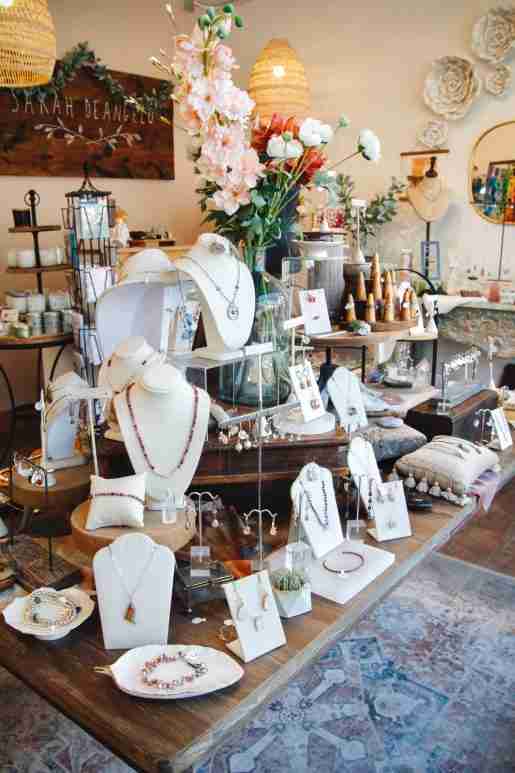 Jeffrey Michael, co-owner at Moriarty's Gem Art in historic Crown Point, Ind., explained that they start training new associates by having them shadow the owner for the first week. Then, these new hires shadow an associate for an additional week or two. According to Michael, they review the types of jewelry and gemstones the store carries to familiarize the new hire with each item, along with reviewing where it is located in the store. They also discuss different types of customers, personalities, common questions customers may have and so on to prepare the associate to answer any questions or resolve any issues a shopper might have.
In addition, said Michael, they go through the entire shopping process. This includes demonstrating how to take the jewelry out of the case, how to secure the jewelry and how to clean it before showing it to the potential customer.
"We want to give the shopper the best possible experience when coming into the store," said Michael.
For a great shopping environment in their 2,000-square-foot showroom, they ensure the store is clean–including the floors, showcases and jewelry–each morning, said Michael.
Associates must also wear proper attire that fits with their shopper demographic of 35-54, expressed Michael. For the men, this means a button down and dress pants. For the women, dress pants and blouse-type attire are required.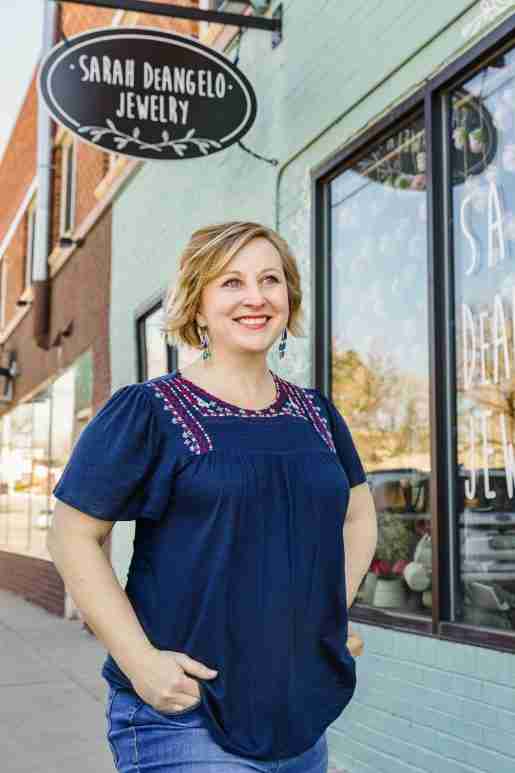 They currently have 10 associates, but would like to find more, expressed Michael.
"We do need more bench staff, but hiring is almost impossible right now," said Michael. "It's very hard to find qualified workers, especially those who are bench jewelers."
Fanny Masci, owner of Dazzling located in Celebration, Fla., said training your employees to know the store's brands and products so they can not only help a customer when they're purchasing a product, but also with any issues that arise, is key. She suggested keeping in touch with your rep or brand owner so you can ask for tips, and in some cases, receive in-store training for a particular brand.
To cultivate a great store environment, she likes to work with corners and themes. She keeps the store organized and neat so customers can easily find what they're looking for.
According to Masci, who sells $250,000 to $300,000-plus annually in her 2,000-square-foot store, customers find bold and emerging brands attractive.
"You cannot sell the same 'easy' brands as every store does if you want to be successful," explained Masci.
According to Masci, customers tire of finding exactly the same brands in every store. Their second-best seller is APARA jewelry, which is very different, but also draws a lot of interest from customers.
They currently have three employees in the store, and may increase staffing.
"We are almost back to normal after COVID so we hope to increase our opening hours and maybe hire a new employee," said Masci.
Sarah DeAngelo, owner and designer at Sarah DeAngelo Jewelry in Englewood, Colo., bases her staff training on her theory of making friends with customers over pushing a hard sell.
"My employees are instructed to be friendly and greet everyone as they come in," said DeAngelo.
She also instructs her employees to give customers a compliment to put customers at ease and lighten their mood. After that, she tells staff to be available for customers when they need assistance.
In addition, she teaches staff to read the customer. For instance, if the customer is super chatty, the employee can respond in kind. However, if the customer is clearly not in the mood, staff are instructed to stay back.
Training staff to treat customers as long-term investments is also key for DeAngelo.
"It's not just about getting a sale today; it's about making them feel warm and welcome so they'll tell their friends and come back," said DeAngelo.
To keep a great store environment in the 600-foot-shop, she uses levels to keep the eye moving and highlight the product.
"You don't want things to be flat (all on the same level) because then everything blurs together," said DeAngelo. "Everything is about levels–creating little nooks and crannies and spaces where each thing becomes its own vignette."
In addition, she ensures there is plenty of space to move in the store, so customers are not crowded or overwhelmed. Most of their jewelry–aside from a jewelry case for pieces over $300–is displayed so customers have access to it.
"If they touch it and try it on, they're way more likely to buy it," commented DeAngelo.
Three employees, including DeAngelo, work in the shop. DeAngelo and her production and administrative assistants make the jewelry in store and hop up to help with sales whenever it's needed.
"This seems to be a good amount [of staff] because I have two super reliable people who are amazing," said DeAngelo.