College logo T-shirts, sweatshirts and socks are as popular as ever. But with education costs rising and students pressed for cash, college retailers are discovering that clothing doesn't just have to fit bodies — it needs to fit their customers' budgets, too.
"I try to focus on price points for all of our customers, so that any student who comes into the store and shops has a product that they can purchase," said Chad Schreier, associate general manager at the Montana State University Bookstore in Bozeman. Sweatshirts at the 15,000-square-foot store range from $19 to $75, depending on the line, Schreier explained.
Pricier items do sell, especially given that many shoppers are more affluent alumni. But Schreier's student team members consistently remind him that some will only buy if there's a budget option. "High end, name brand stuff is flashy, but it's important to carry those lower cost, household brands people can afford," the retailer reasoned.
At the University Store at Mount Union in Alliance, Ohio, Apparel Buyer Patty Nutail prices strategically along three tiers. T-shirts branded with the University of Mount Union logo start at $12.99, sell most briskly at $14.99, and go up to $36.99, she said. "We try to keep very affordable things for those who want to wear our school name, but can't afford to buy the Under Armour or Nike," said Nutail.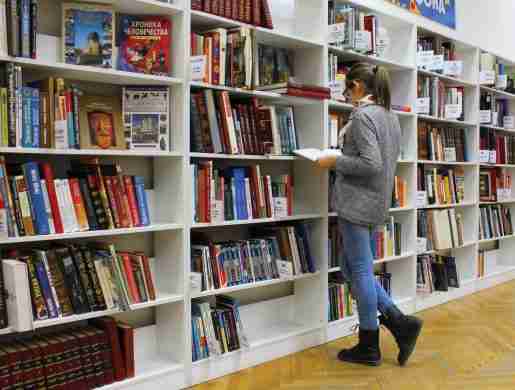 To accommodate those shoppers and sell more hoodies, Buyer Chris Rupp has found success with a popular coupon scheme at the Western Oregon University campus bookstore in Monmouth, Ore.
When they buy their textbooks at the beginning of the term, Western Oregon students get two coupons redeemable for discounts on logo apparel: 30 percent off an item right away, and 40 percent off another item during finals week, when the store is clearing out stock to make room for new merchandise.
"It's a great deal, and we've found they actually do keep those coupons and use them at the end of the term," said Rupp, who said the promotion has boosted sales of logo shirts, sweatpants and hats. "When textbooks started getting so expensive, we started doing the coupons to offset it. And we sell more imprinted stuff than anything else in the store."
Like some retailers, Rupp has also toyed with social media incentives to drive sales. "If you like us on Instagram, you get a discount," she said.
Discounts are also key to the wearables strategy at the University of San Diego Torero Store, according to Director Jim Thrailkill. "We're doing promotions all the time," he said. One week, Torero shoppers might get 20 percent off pants; another week, it's buy one jewelry item, get the second piece at 50 percent off, and so forth.
To sell more clothing and accessories, Thrailkill rotates merchandise among the store's three locations — which total 7,500 square feet — so patrons always see something new. "We've recently moved into a new space, and we're putting out tabletop mannequins to help display apparel," the director said. "We find it helps customers engage."
Schreier said his store finds success by grouping themed items together. A football-themed display might coordinate logo sweatshirts with hats, tailgate products and socks — all popular on cold game days. "You want your displays to tell a story," explained Schreier. "You don't just throw a mannequin up with a shirt."
The MSU Bookstore has also found success grouping its apparel and accessories by brand, for a "concept shop" look that appeals to brand-conscious customers. Which leads to Schreier's other sales tip: Ask your vendor for display ideas and props. "One of the things we try to do is have that conversation with our vendor reps, because at the end of the day, they know their product better than anyone," he said.
With no budget for "fancy signage" and the like, Patty Nutail said the University Store at Mount Union trolls Pinterest and other lifestyle websites for display inspiration. "Then we kind of put our own spin on it," she said.
Fortunately, Nutail added, the store can count on a very loyal customer base of alumni and students. To keep them interested, her team rotates inventory around the store, changing up displays on a regular basis. "Things we may have had further into the store, we bring them up front. It makes everything look new. It works every time," Nutail said with a laugh.
At most college stores, the best-selling apparel and accessories feature either the college colors, its mascot, or a simple logo. "School color stuff always sells the fastest," said Chris Rupp at Western Oregon University, where red is always in fashion.
But some bookstores also do well with dressier items, such as the button-down shirts and tailored blouses that are strong sellers at the Wichita State University Bookstore in Kansas. Assistant Manager Madison Grimes said those upscale items appeal to returning alumni or graduates seeking a sharper look for the workplace; for lounging students, the store displays a colorful wall full of T-shirts in myriad hues.
Jewelry is an especially popular category at Wichita State, where three-packs of basic earrings and so-called "bling bracelets," adorned with rhinestones and the school mascot, are a hit with kids, Grimes said.
To draw in a variety of shoppers, the sales staff uses what Grimes called the "pinball method" of display: T-shirts in front, with clear sightlines to the dressier and "spirit" accessories in back like socks and headwear. "That way, the store flows so you can see everything," Grimes said. And that, she added, translates into sales.