By Hilary Danailova
Lots of children yearn to leave the zoo with an animal they've fallen in love with — like the adorable red pandas at Henry Vilas Zoo in Madison, Wis., or the cuddly polar bears at Point Defiance Zoo and Aquarium in Tacoma, Wash. "Obviously you can't take home the ones that are here in the park," said George Peebles, a Point Defiance gift shop manager. "But you can take home a little version of it."
And that is why, year after year, retailer managers at zoos and aquariums nationwide report that plush is their top-selling souvenir item. "It's fun to take an animal home to cuddle with, when you can't take a real animal home," agreed Jenna Segal, public programs manager at the Santa Monica Pier Aquarium, where plush sharks and stingrays are the unqualified best-sellers. "They go really fast."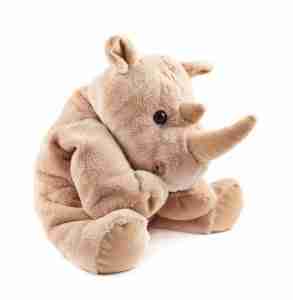 Sharks are also the top plush animal at Point Defiance Zoo and Aquarium, where the stuffed predators and fellow fauna sell for $10-70, depending on size. "We're the only park in the western part of the state that has sharks, so they're just huge," said Peebles, noting that polar bears run a close second.
At the 28-acre, free-entry Henry Vilas Zoo, the rare red pandas are the star attraction, helping to drive annual visitation to nearly 1 million last year, said Gift Shop Manager Brandan Johnson. Multiply all those children by a $9.99 stuffed red panda, and you begin to see why the shop pulls in well over a half-million dollars in annual revenue, despite having just 800 square feet of selling space. "I've been here five years now, and we go through a box of them every week, at least," said Johnson of the furry six-inch toys (elephants and lemurs are close runners-up).
It's no surprise that birds are the most coveted plush at the Cascades Raptor Center in Eugene, Ore., where the 300-square-foot gift shop generates about $33,000 in annual sales to fund the nature center and wildlife hospital, according to Executive Director Louise Shimmel. Finger and regular puppets, stuffed animals and mini-plush are all very popular, Shimmel said — and at $15 and under, "they're really reasonable," she pointed out.
Turkey vultures are a favorite, but owls are a perennial best-seller, Shimmel added. "Our snowy owl in whatever size flies out the door," she said, with pun intended. "Kids love them; anything owl is really popular." These include a line of fair trade gourds imported from Peru that are shaped like owls and sell well as Christmas ornaments, for $8-15. To keep sales strong, Shimmel takes requests; when customers started asking for magnets a few years back, she ordered owl magnets, and sure enough, they flew off shelves.
"The other thing that is really popular are recycled cereal-box earrings, which we just cannot keep in stock," Shimmel noted. The $13 earrings are laminated "and beautifully painted, but on the back, it just cracks me up, you can see the cereal box." The recycled aspect appeals to conservation-minded zoo visitors, who snap up earrings shaped like red tail hawks, monarch butterflies, and flying squirrels, all of which might be on view at the Raptor Center.
At Alligator Alley, a reptile zoo in Summerdale, Ala., it's no surprise that best-selling souvenirs are anything alligator. "We get a lot of tourists in summer, and we sell a lot of real alligator heads," said Manager Michelle Phillips, who credits price along with the obvious souvenir factor. At $15, the zoo's version is considerably cheaper than the identical heads sold at gift shops on the nearby beach, she explained. Reptile keychains and tooth necklaces also sell well, "which all fits right in with the Alligator Alley theme," Phillips added.
Plush or not, the local attraction usually dictates the gift shop best-seller, retailers affirm. "Up here in the Madison area, we do a lot of conservation for the red pandas, and everyone loves them," said Johnson at Henry Vilas Zoo. "The red pandas are the highlight of everyone's day." But a new badger exhibit is about to open at the zoo, which is next to the University of Wisconsin's flagship campus. The badger is the university mascot, Johnson noted. "So I have a feeling that badger merchandise is going to skyrocket," he said.