John C. Portman, Jr.,
1924 – 2017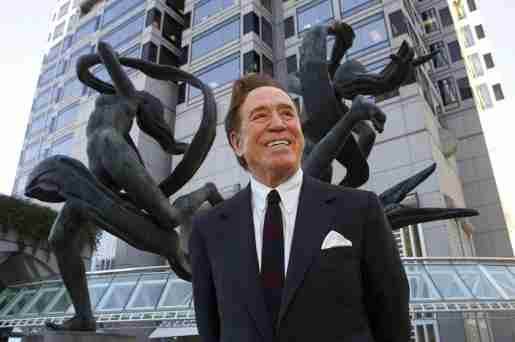 John C. Portman, Jr., one of Atlanta's greatest champions, died December 29, 2017, at the age of 93. As an architect, real estate developer, entrepreneur, artist and altruist, Portman had a dramatic impact on Atlanta's success and growth as a major international city and similar impact on other major cities throughout the world. He is internationally recognized for significant urban mixed-use complexes wherein his understanding of people and their response to space translates into enhanced environments and award-winning architecture. For Portman, design decisions were always rooted in the interpretation of basic human needs. Portman believed that architecture was created for, and exists to serve, life – to serve people – and Portman recognized that all people, wherever they live, are more alike than different. From Embarcadero Center in San Francisco and Times Square in New York, to Marina Square in Singapore and Shanghai Centre in China, he took people away from the congestion of urban life by creating spaces that are open and uplifting to the human spirit. Portman pioneered the role of architect/developer, weathering tremendous criticism from members of the architectural profession who viewed this as a conflict of interest. The first project for which he served in this dual role was in the design and development of the initial Atlanta Merchandise Mart, now AmericasMart Atlanta. When Portman founded the Atlanta Merchandise Mart in an old converted office building in 1957, some were abandoning the city's core in favor of the suburbs and vacant building were becoming eyesores or being leveled for parking lots.
Portman was raised in Atlanta. His family lived adjacent to the downtown area; his dad worked downtown and, as a teenager, so did Portman. He always had a great love of the area and for all its people. When success dictated building a new, larger building for the Atlanta Merchandise Mart, he made the decision to build it downtown to encourage further development, reenergize the city and save the area for future generations. In spite of many obstacles and huge financial risks, he did it. Before the Mart's new million-square-foot building opened in 1962, Portman made the decision that its two restaurants would be Atlanta's first integrated eateries open to all of his fellow citizens. He made no big to-do about this and the restaurants quietly flourished. Continuing his vision of revitalizing downtown Atlanta, Portman began the development of a world-class mixed-use complex, Peachtree Center, with office towers, retail and restaurants. In 1965, he began the design and development of the Hyatt Regency Atlanta hotel as the complex's third building. From the beginning, he was determined to make it the first integrated hotel in Atlanta and through many difficulties creating the project, his determination to integrate the facility prevailed. Because of its unique design featuring the first modern hotel atrium, the Hyatt became the most notable hotel in the world. In 1975, Portman designed and developed the Westin Peachtree Plaza, which opened as the tallest hotel in North America. The hotel included a kosher kitchen, making it the first public facility in the city that could properly serve kosher meals. Competitive facilities followed and, today, kosher facilities are now available in most Atlanta area event venues. Portman continued to develop Peachtree Center over the past 55 years and it now occupies 14 city blocks and includes approximately 21 buildings that contain 20 million square feet – a feat accomplished utilizing no public funds. The success of Peachtree Center achieved Portman's vision of attracting further development. Downtown Atlanta has flourished, serving as a catalyst for the extraordinary success and growth of the entire region.