By Carimé Lane
Selling jewelry during the pandemic has required shop owners to roll with unpredictable circumstances. They've boosted sales using online platforms, but each of the shops profiled here have curated their online presence in different ways.
Owner Debbie Klein of Art+Soul Jewelry & Fine Art in Boulder, Colo., founded her gallery 20 years ago. Pre-pandemic, one of the best-selling categories for Klein was bridal jewelry, especially solitaires, and stacking bands. Designs by Adel Chefridi were also top sellers. Chefridi's use of silver, mixed metal and 18K gold, blend of contemporary, ethnic and traditional designs, and wide range of price points appeal to Klein's clientele.
In the current climate, Klein said selling jewelry is a matter of cultivating a strong online presence and maintaining personal relationships. Art+Soul increased their budget for digital marketing and online advertising and added a chat feature to their website. Since the lockdown, their web sales have increased dramatically, and have become more consistent.
Klein suggested shop owners reach out to clients they've established a relationship with, doing so "with sincerity." She's been reaching out to clients via email.
"We don't reach out with the intention of selling. But we do want to touch base and remind people we are here and maintain a connection," explained Klein. "Hopefully, if they need something, they will think of us."
Bridal jewelry has always been a consistent seller, and Klein doesn't expect that to change. Couples may be cancelling their weddings, but they still want their rings, she said.
"I think that that will continue to be our bread and butter for the next couple of years," said Klein. "In challenging times, people often say: "Why should we wait?"
Klein expected 30 to 50 percent of normal summer sales. In the 4th quarter, she said sales will be dictated by the climate at the time.
"There are a lot of uncertainties," said Klein. "All you can do is the best you can do–there are so many factors that you can't control."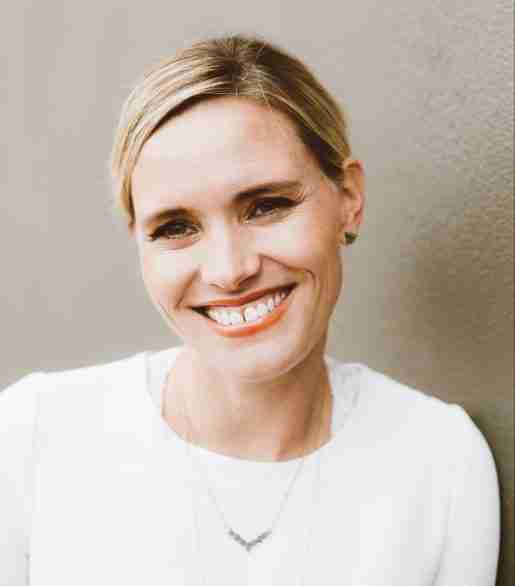 Molly Rahe, owner/artist at Elizabeth Jewelry in Lake Oswego, Ore., has been in the jewelry industry since 1988.
Rahe's best-selling wares before the pandemic were sterling silver landscape pendants of nature in its raw, essential form: for instance, the air, mountains, trees, fire and water. Pendants portraying the mountain and the moon had a particular resonance with customers. Through Rahe's decades of experience in the jewelry industry, she's learned that buyers feel an emotional connection with the jewelry they purchase. She said the simple scenes on her pieces may remind the purchaser of events–like camping with a grandparents, or going to the beach with a cousin.
"We like a small talisman in our hand that has some resonance with experience and memories," Rahe said.
In addition, Rahe said purchasers may find a circular shape–the shape of most of her landscape pendants–to be appealing, as "circles are a unifying symbol."
Before the pandemic, 80 percent of her business came from live art shows, so Rahe said the biggest challenge for her has been exposure. To meet that challenge, she quickly transferred her business online, and purchased a professional microphone, lighting and a camera for a live stream show every Thursday. She films a dozen one-of-a-kind items during each live stream, and said the shows have proven to be moderately successful so far.
Before the coronavirus, Rahe didn't keep regular hours at her 150-square-foot retail store. Instead, customers would have to happen by the store at the right time to shop. She's now published regular hours on her Google listing and, as a result, had more customers visit the store. Since that's been successful, Rahe said she will likely continue to publish the hours she'll be in store after the pandemic is over.
Rahe has also changed her jewelry cleaning routine slightly. Before the pandemic, she used to clean jewelry with 99 percent isopropyl alcohol after customers had tried pieces on. Now, she's created a more organized system, where she asks customers to place the jewelry they touch in a mirrored tray, so it's easier for her to see what needs to be cleaned.
Elizabeth Jewelry's annual sales are $175,000 before the pandemic. Rahe said sales will recover when Oregon enters Stage 4.
At Sioux Falls, SD-based Say Anything…Jewelry by Stephanie Wilde, owner/jewelry designer Wilde's best-sellers before coronavirus were her more meaningful pieces: fingerprint, handwriting and baby footprints hand stamped onto various pieces of jewelry.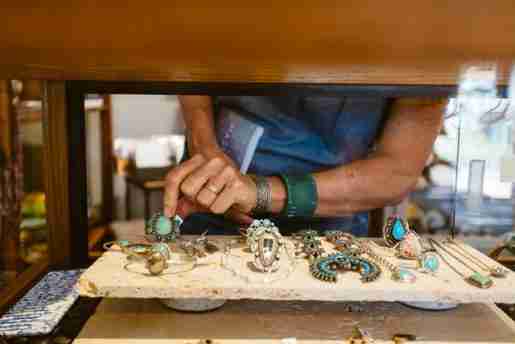 Wilde advised jewelry shop owners meet clients where they're at during the current climate. She suggested owners market via the online platform–whether it's Instagram, TikTok, Snapchat, or email–their target demographic uses. Wilde has focused her efforts on Facebook, where her target demographic–clientele who are bit older, and are more likely to have the stability to pay a higher price point–are likely to use the platform.
The pandemic has left Wilde with time to develop a new line of crystal jewelry and expand in to ready-to-wear pieces.
"The new line of jewelry has taken off really well for us," Wilde said.
Lindsay Bloom Backman, founder and head of design at Bloom Jewelry based in Denver, Colo., said one of their best-selling pieces is their triple wrap bracelet.
The magnetic clasp closure makes it easy to put on yourself, and it comes in many colors, widths, prints, with or without gemstones. The bracelets look "organic, yet refined," said Bloom Backman. Their signature wrap hoop is another of their stronger sellers. They are "artistic and detailed, yet understated to be worn as an everyday hoop." Other best-sellers, said Bloom Backman, include their toggle necklace, which can be worn at 17 inches or 34 inches, and wrap ring, a "conversation piece and a fun and unusual cocktail ring."
Bloom Backman said they are using connection, communication and overall relationships with their customers to get through this time.
"Through social, email, digital and via phone and FaceTime, we just want to be present and there to help however we can," Bloom Backman said.
In addition to selling Bloom Jewelry at their studio location, their jewelry is also sold at many boutiques across America. They're presently providing images for the boutiques' websites and drop shipping directly to the boutiques' customers.
"It's a win/win because we have the images and inventory already and they don't have to take on the risk at this time of more inventory until it sells," Bloom Backman said.
They handcraft their jewelry in their 1,000-square-foot studio. Customers can shop at the studio by appointment, which Bloom Backman said is working well during these times.
Since she's situated just outside the Zion National Park boundary, Joy Stein, owner of Joy Craft & Design in Springdale, Utah, said everyday jewelry for the demographic of the park –an outdoorsy woman with an active lifestyle–sold best before the pandemic.
When they closed due to the virus, Stein "initially hit the panic button." But then she recalled the one thing her loyal customers and international visitors had frequently requested: a more substantial online presence.
Stein has increased her online presence by shooting photos of her stock to display on her website. She's also recruited a social media influencer to the help with social media she's less familiar with, such as her Instagram stories.
She also said her affordable–yet high quality–pieces may be helping to sustain sales.
"[My pieces are] not something customers feel bad about using their budget for…but something they love that still makes them feel pretty and special," said Stein. "And that's still as appropriate as ever."
Stein estimated she's at least 60 percent behind what she would have made by this time of year. But when Stein opened the store on Memorial Day weekend, it was a "great weekend," even with reduced hours and Stein manning the shop by herself.
"We're going to be fine," Stein said.